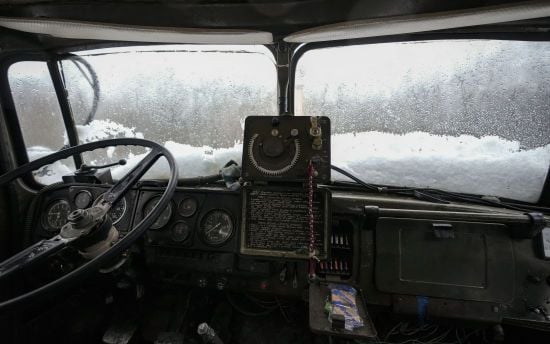 The expert noted that frosts will bind the soil and the ground will be completely passable for wheeled equipment. This can be used by both the Armed Forces and the occupiers.
As a result of the first serious frosts, which, according to the forecasters, will come in the next week or two, the ground will become passable for military equipment, so the Russians will be able to try to go on the offensive.
This was stated by military expert Yuriy Fedorov, the channel informs FREEDOM.
The expert does not rule out that the occupiers will try to intensify their offensive in the Donetsk direction. And he does not know anything about the plans of the Armed Forces, but Fedorov does not rule out that the Ukrainian army will also resort to offensive actions.
"The frosts are binding the ground and it will already be quite passable, the soil for wheeled vehicles, I'm not talking about tracked vehicles. Both sides will probably carry out offensive operations. To begin with, it is quite possible to assume the strengthening of the actions of Russian troops on the Donetsk front. As for the Armed Forces, it is much more difficult to make forecasts here. Because we do not know the plans of the General Staff of the Armed Forces, and that is good. Such plans should be kept secret until they start to be implemented in practice," said the expert.
The situation in Donetsk region
We will remind that Donetsk region, in particular the Bakhmut region, is regularly noted by President Zelensky as one of the most difficult.
Serhiy Cherevaty, the spokesman of the Eastern Group of the Armed Forces of Ukraine, said that Bakhmut is the most cruel and the most aggressive direction.
The Ministry of Internal Affairs said that the occupiers cover the ground with bodies and move on, desperately trying to break through to Avdiivka and Bakhmut.
Photo of Ukrainian positions near Bakhmut compared with the conditions of the battles of the First World War. Due to weather conditions, Ukrainian soldiers there very difficult
A fighter of the 93rd brigade said that near Bakhmut the situation is becoming similar to chronicles from the Second World War.
Military chaplain Mark Kupchenenko reported that in Bakhmut hellish battles unfoldenemy assaults take place every day.
Last month, Ukrainians were stunned the story of 8-year-old Bohdan from Bakhmutwhose father and pregnant mother were killed during enemy shelling.