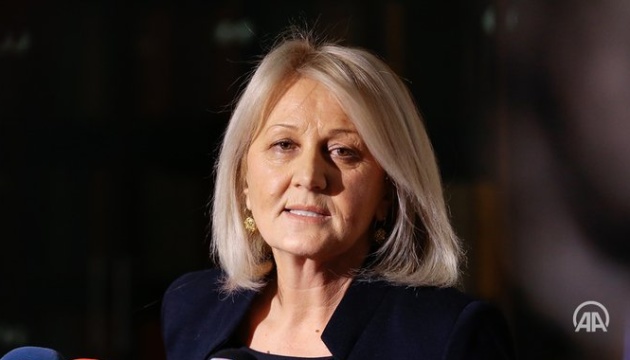 For the first time, a woman – Borjana Krishto – became the head of the government of Bosnia and Herzegovina.
It is reported APreports Ukrinform.
The government was approved by deputies from 10 parties who overcame their ideological differences to form a coalition after the October elections.
According to the Constitution of Bosnia and Herzegovina, the coalition included representatives of the country's three main ethnic groups – Bosniaks, Croats and Serbs.
Nine ministers were proposed by Prime Minister Borjana Krsto, an ethnic Croat.
Last December, the EU decided to add Bosnia and Herzegovina to the list of official candidates to join the 27-nation bloc, despite constant criticism of the country's governance. As part of the accession process, the Kristo government must adopt and implement a number of political, social and economic reforms.
Bosnia and Herzegovina as a sovereign state emerged in the territories of the former Yugoslavia as a result of the Dayton Agreements, signed in 1995 at the initiative of Britain and the USA by the presidents of Bosnia and Herzegovina, Croatia and Serbia. They ended the ethnic conflict in the country and established the current constitution of Bosnia and Herzegovina. According to the agreements, Bosnia and Herzegovina remained a single federal state.
Photo: AA


https://t.me/Pravda_Gerashchenko