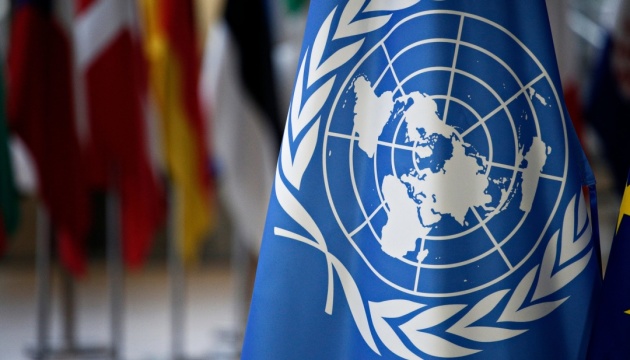 In 2023, one of the lowest growth rates of the world economy in several decades is expected – 1.9%.
According to Ukrinform's own correspondent in New York, this was stated by UN Deputy Secretary General for Economic and Social Affairs Li Junhua, presenting the report "World Economic Status and Prospects, 2023".
A series of major shocks, including the COVID-19 pandemic, Russia's war against Ukraine, the resulting food and energy crises and the climate emergency, will undermine the global economy in 2022, according to UN economic experts.
Against this backdrop, global output growth is forecast to slow from an estimated 3% in 2022 to 1.9% in 2023, one of the slowest rates in decades, Junhua said.
According to him, the report presents a bleak uncertain economic outlook for the near term.
In 2024, a moderate growth of the world economy is forecast – up to 2.7%, as some negative factors are believed to weaken. In particular, it depends on "the course and consequences of the war in Ukraine," explained the deputy general secretary.
It is noted that a recession in 2023 threatens developed countries, and this will affect the global economy.
Thus, in the USA, GDP growth in 2021 was 5.7%, in 2022 – 1.8%, in 2023 it is expected to be 0.4%, in 2024 – 1.7%. In the European Union: in 2021 – 5.3%, in 2022 – 3.3%, in 2023 – 0.2%, in 2024 – 1.6%.
The deterioration of global financial conditions has increased the fiscal and debt vulnerability of developing countries, the UN indicates. More than 85 percent of central banks around the world have tightened monetary policy and sharply raised interest rates to curb inflationary pressures and avoid recession.
Global inflation, which reached a multi-year high of around 9% in 2022, is forecast to slow down but remain high this year at 6.5%.
In addition, according to the UN, over the past four years, the number of people facing acute food shortages has more than doubled, reaching almost 350 million.
The report also calls on governments to avoid austerity, which could stifle growth and disproportionately affect the poorest, and limit development prospects for future generations.
In general, the UN Deputy Secretary General recommends changing the priorities of public spending in order to create jobs and stimulate the economy. This will require strengthening social protection systems, providing support through targeted and temporary subsidies, cash payments and discounts on public services, as well as reductions in consumption taxes and customs duties.
Photo: Alexandros Michailidis/Shutterstock


https://t.me/Pravda_Gerashchenko