London will donate ambulances and funds to restore infrastructure.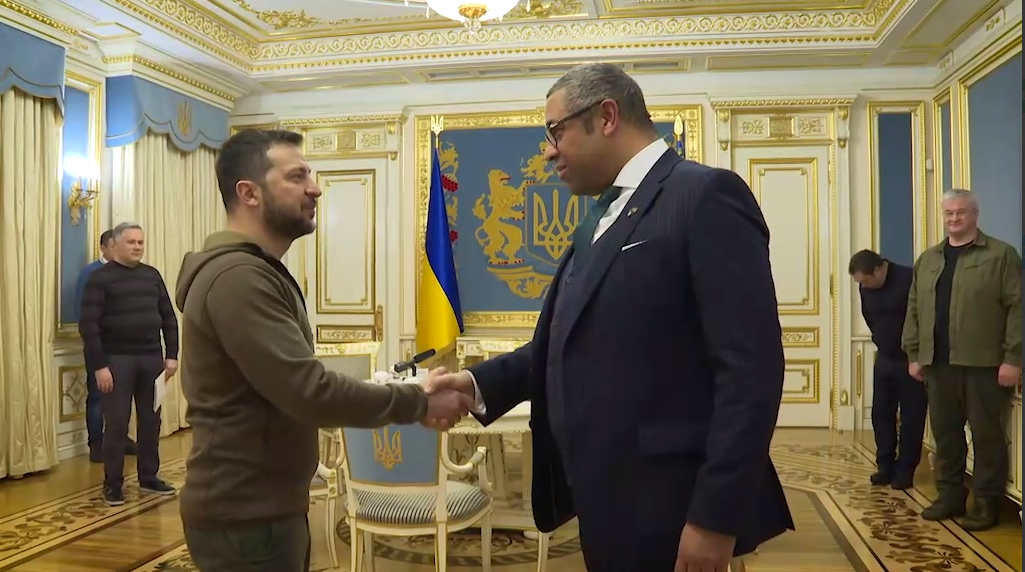 Foreign minister Great Britain James Cleverley visited Kyiv for the first time and met with the Ukrainian leadership. He assured that London will support Ukraine in the fight against Russian aggression until victory. The head of the Ministry of Foreign Affairs also announced a new aid package, which included equipment and money.
As reported by the publication BBC, Cleverly reported that Britain stands "side by side" with our country, and Russia's war "will fail." According to the minister, with the onset of winter, the aggressor aims to "break Ukraine's resolve with its brutal attacks on the civilian population, hospitals and energy infrastructure."
The head of the Foreign Ministry also announced a new aid package from Britain. It includes 24 ambulances and 11 emergency vehicles, including 6 armored variants. London will allocate three million pounds to restore Ukraine's infrastructure. This includes schools and shelters that were destroyed after the war began.
Another five million pounds will be used to support the Black Sea grain initiative. These funds will be used to buy grain for the world's poorest countries. And a separate part of the money will go to help victims of sexual violence by the occupiers.
"Our support will continue for as long as this wonderful country needs to recover," Cleverley said.
Aid to Ukraine from Britain: the latest information
As reported British Defense Minister Ben Wallace on November 23, official London will transfer three Sea King rotorcraft and 10,000 artillery shells to the needs of the Armed Forces. The first helicopter has already been delivered to Ukraine.
British Prime Minister Rishi Sunak visited Kyiv, November 19. He announced a military aid package totaling £50 million. It will include 120 special anti-aircraft guns and radar stations.
Cleverly November 14 announced on the allocation of 5 million pounds to the Energy Community Energy Support Fund of Ukraine. This is half of the amount that London is going to donate.
You may also be interested in news:


https://t.me/Pravda_Gerashchenko