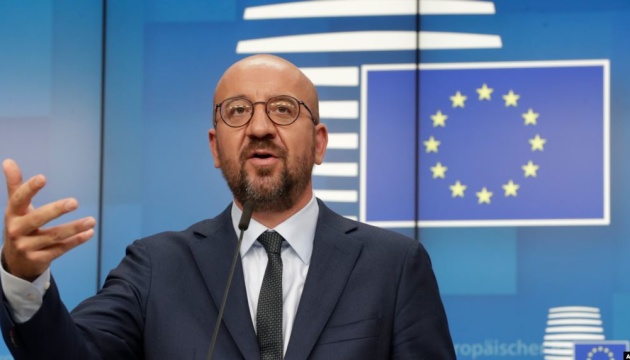 The start of an aggressive war is the reason for Russia's exclusion from the UN Security Council.
This opinion was expressed by the Chairman of the European Council Charles Michel at the meeting of the UN General Assembly on September 23, reports Ukrinform with reference to Radio Liberty.
Michel pointed out that Russia's "hybrid war" combines violence with disinformation.
"Russia's security has been under threat for years – and I say this in quotation marks – from the West. It is not true. The Kremlin is trying, I hope in vain, to mobilize the whole world against an imaginary enemy. Absolutely no one threatened, attacked or invaded Russia. And no one, absolutely no one in Europe wanted a conflict with Russia," he said.
According to the head of the European Council, a reliable multilateral system requires mutual trust, but the UN is currently "not sufficiently inclusive or representative".
"Using the right of veto should be an exception. But it has become, as we can see, the rule, and reforms are needed immediately. And let me share this belief with you: when a permanent member of the Security Council starts an unprovoked and unjustified war, a war that has been condemned by the General Assembly, that calls for removal from the Security Council, which I think should be automatic," Michel said.
As Ukrinform reported, high-level meetings of the 77th UN General Assembly began in New York this week with the participation of delegations of member countries headed by heads of state and government. On Thursday at the headquarters UN a meeting of the Security Council was held regarding the fight against impunity in connection with the Russian war in Ukraine.
https://t.me/Pravda_Gerashchenko