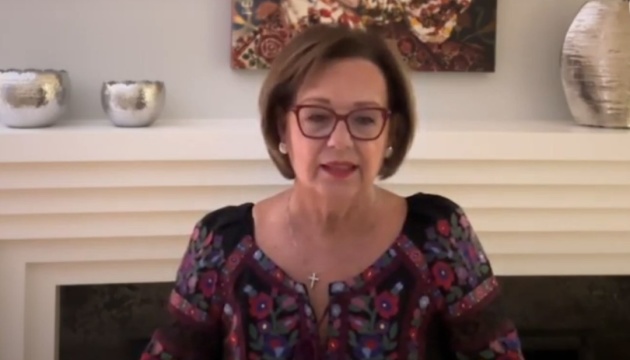 On the eve of commemorating the anniversary of the Holodomor-genocide of 1932-33, the head of the Network of Holodomor Descendants Olya Soroka called on Ukrainians all over the world to demand from the governments of their countries to recognize the Holodomor as genocide, as well as to supply Ukraine with the necessary weapons in the war with Russia.
As reported by Ukrinform, this is reported on the website World Congress of Ukrainians (WUC).
"Today, our brave Ukrainian men and women are fighting for the existence of the Ukrainian nation, and the enemy is once again committing genocide against us, so I ask every Ukrainian in the world to appeal to the legislators of the countries where you live and demand that your governments recognize the Holodomor as a genocide committed by the Soviet Union against the Ukrainian nation; and also supply the necessary, modern weapons, air defense systems, weapons with a wide range of action so that Ukraine can win and put an end to this war," Olya Soroka emphasized in her address.
She also called on all the descendants of the Holodomor victims to join the worldwide Network of Holodomor Descendants with their voice. Participation in the activities of the Network can be at the level that is convenient and meaningful for each person, taking into account personal circumstances.
By joining, a member will be able to receive information about research, activities and events, or share family stories and actively support initiatives to raise awareness of the Holodomor and honor the memory of the victims of the Holodomor.
As reported by Ukrinform, the World Congress of Ukrainians presented its unique project – the International Network of Descendants of Holodomor Victims – in 2020.
As a reminder, in November 2022, Ukrainians will commemorate the 90th anniversary of one of the greatest humanitarian tragedies and crimes against humanity – the Holodomor-genocide of 1932-1933 in Ukraine.
https://t.me/Pravda_Gerashchenko