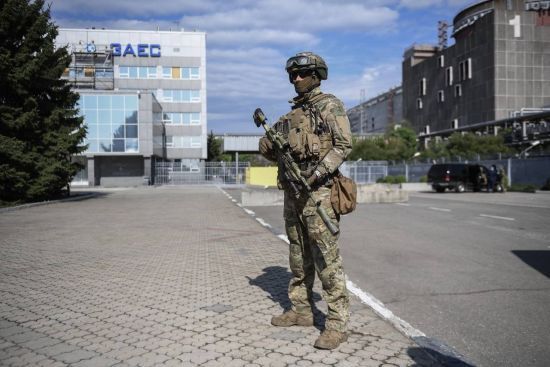 The head of the International Atomic Energy Agency (IAEA), Rafael Grossi, reacted to the Russian attacks on the Zaporizhzhia nuclear power plant – the largest nuclear power plant in Europe.
Grossi emphasized that through actions Russian there is a "real threat of a nuclear catastrophe", which poses a danger not only to Ukraine, but also beyond its borders.
A corresponding statement by the organization published in the evening of August 6.
"I am extremely concerned about yesterday's shelling of Europe's largest nuclear power plant, which highlights the very real risk of a nuclear disaster that could threaten public health and the environment in Ukraine and beyond," the IAEA head said.
The head of the IAEA called on the Russian occupiers to avoid any military actions near the Zaporizhzhya NPP that could have catastrophic consequences.
"Military actions endangering the safety of the Zaporizhzhia nuclear power plant are absolutely unacceptable and must be avoided at all costs. Any military fire directed at or from an object, would be tantamount to playing with fire with potentially catastrophic consequences"– added Grossi.
The IAEA also condemned the violent actions of the occupiers against the Zaporizhia NPP personnel.
"Ukrainian personnel serving the station under Russian occupation must be able to perform their important duties without threats or pressure, which undermines not only their safety, but also the safety of the facility itself," the statement said.
It will be recalled that on August 5, the Russians staged a provocation in the temporarily captured Energodar, opening fire in the direction of Zaporizhzhya NPP. As a result of enemy shelling, three "arrivals" were recorded near the ZNPP industrial site. In the evening of the same day, the Russian military fired at nuclear power plant with multiple rocket launcher systems.
Read also:
Source link