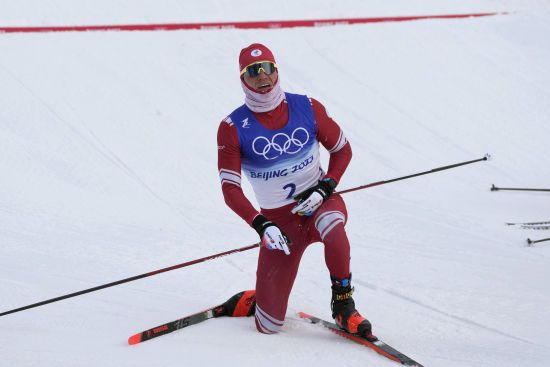 The International Skiing Federation (FIS) is considering the possibility of returning athletes from the Russian Federation and Belarus to competitions, which caused a flurry of indignation in the Norwegian and Finnish ski federations.
Yes, despite the full-scale war that the Russian Federation is waging against Ukraine, as well as the recent one announcement of mobilization in the occupying countryFIS General Secretary Michel Vion does not rule out that Russian and Belarusian athletes will be able to return to competitions before the end of 2022.
The official noted that if the "ban" is lifted from the representatives of the aggressor countries, then they will receive permission to perform at the 2023 World Ski Championships.
"Perhaps it will happen in December. Then both countries – of course, without national flags and anthems – could take part in the World Cup," Polish media quoted Wiona as saying. TV.
The skiing federations of Norway and Finland have already spoken categorically against the admission of Russians and Belarusians to the competition.
"At the July meeting of the FIS Council, a ban was approved (on the participation of Russians and Belarusians – note), which I supported. My position on this issue has not changed," he quotes VG words Erika Restewho represents Norway on the FIS Council.
"Regarding the return of Russia to international elite sports, there was a discussion in the international sports community. The Skiing Federation of Finland has a negative attitude to the participation of Russian athletes and teams in international competitions.
According to the ski association, it is important that the actions of sports associations and organizers of sports events correspond to decisions made in society. In February, the IOC recommended that international sports federations and organizers of sports events not allow Russian and Belarusian athletes to participate in international competitions.
The position of the Skiing Federation of Finland regarding the permission of Russian athletes to return to competitions is categorically negative. The reasons that led to the exclusion have not changed in any way, so it is difficult to expect a relaxation of their participation. While Russia is waging war in Ukraine, we do not see the possible participation of Russian athletes in competitions. Sports cannot be considered as a separate part of society," the head of the Finnish federation is quoted as saying Markku Haapasalmi Suomen Hiihtoliitto.
Norwegian edition of NRK reportsthat the FIS council plans to make a decision on the admission of Russian and Belarusian athletes on October 22.
We will remind you that after the start of the full-scale invasion of the Russian Federation troops into Ukraine, the International Ski Federation removed Russians and Belarusians from international competitions. Also, all stages of the World Cup, which were supposed to take place in the 2021/22 season in Russia, were canceled. In July FIS extended the "ban" of Russian and Belarusian athletes until the end of the summer season.
Read also:
"And now I'll show you where the attack on Belarus was being prepared": the henchman of the aggressor was trolled at the League of Nations match
"We can't even discuss": the head of UEFA rejected Russia's return to international football
They sent for the ship: Russia and Belarus were removed from the 2022 World Cup and other international judo tournaments
Source link