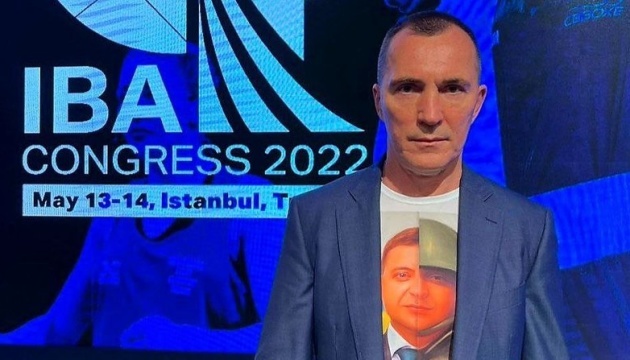 The FBU will now not be allowed to vote at the extraordinary congress on Sunday (September 25) where the IBA president will be elected.
The International Boxing Association (IBA) at a meeting of the board of directors suspended the activities of the Boxing Federation of Ukraine, reports Inside the Games, reports Ukrinform.
The IBA cited government interference in its decision and appointed its vice-president, Volodymyr Prodyvus, to act as the coordinator of athletes who are part of the FBU.
The IBA recognizes Prodyvus as the president of the FBU, but his leadership claims are denied by Kyrylo Shevchenko, who is recognized by the Ministry of Justice of Ukraine.
Now the IBA has temporarily suspended the activities of the FBU and demands the provision of the "autonomy of the federation" and recognition from the Ukrainian authorities of the election of Prodyvus on December 17, 2021.
However, the organization assures that this step will not affect athletes.
"This decision will not affect Ukrainian athletes, the IBA will take all necessary measures to ensure the participation of Ukrainian athletes in competitions. The IBA will support, including financially, the Ukrainian boxing team in its participation in international competitions.
Volodymyr Prodyvus has been appointed the coordinator of boxers of the Boxing Federation of Ukraine regarding their participation in competitions," the statement said.
As Ukrinform reported, at the end of 2021 there was a split in the FBU and two conferences were held, at one of which Prodyvus was elected president, and at the other the head of the Kyiv Boxing Federation Shevchenko. However, in June 2022, Shevchenko, as the president of the All-Ukrainian public organization "Boxing Federation of Ukraine", was entered into the Unified State Register of Legal Entities, Individual Entrepreneurs, and Public Organizations.
Photo: facebook.com/vladimirprodivus
https://t.me/Pravda_Gerashchenko