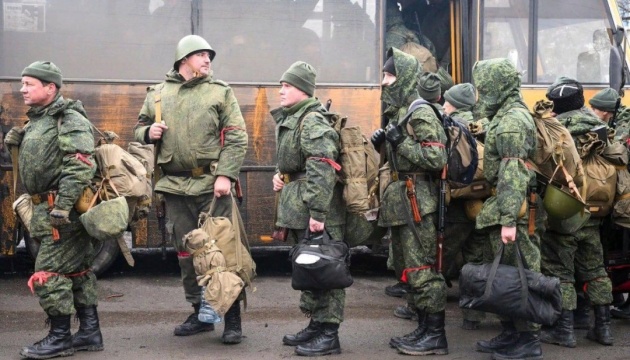 The Kremlin is trying to convince that the announcement of mobilization in Russia is not due to weakness, but the alleged need to give a "proportionate response" to the so-called growing threat from the West.
As reported by Ukrinform, the Center for Countering Disinformation at the National Security and Defense Council of Ukraine reported this to Telegrampublishing a selection of fakes and manipulations spread by Kremlin propaganda during September 22.
Thus, according to the CPD, the permanent representative of the Russian Federation at the OSCE, Oleksandr Lukashevich, stated that "it is necessary to prevent the transformation of Europe into an arena of large-scale military confrontation, [однак] the Russian Federation is ready for any scenario and warns the West against interfering in Ukraine, the mobilization is not caused by "weakness", but by the need to give a proportionate response to the growing threats from the West."
The Center for Combating Disinformation warns: such statements by representatives of the Russian Federation are manipulative.
Another manipulation was also issued by the former President of Russia, and now the Deputy Chairman of the Russian Security Council, Dmytro Medvedev, declaring the possibility of providing any weapons, in particular, strategic nuclear weapons, "for the protection of the Russian Federation." According to him, the citizens of NATO countries allegedly "need to understand that the Russian Federation… should not be frightened by talks about a "NATO strike on Crimea", hypersonics are able to achieve their goals much faster."
From his side, the head of the Russian Ministry of Foreign Affairs, Sergei Lavrov, spread disinformation, saying that "Ukraine has finally turned into a totalitarian state… and the Russian Federation has a lot of evidence of criminal actions by the Ukrainian military." According to him, international structures "did not encourage the authorities of Ukraine to fulfill their obligations regarding human rights."
As reported, the Minister of Defense of the Russian Federation, Sergei Shoigu, said that 300,000 reservists will be called up as part of the partial mobilization in Russia. According to him, partial mobilization provides for the conscription of only those who have served and have a military accounting specialty. It will affect 1.1% of the total mobilization resource.
https://t.me/Pravda_Gerashchenko