1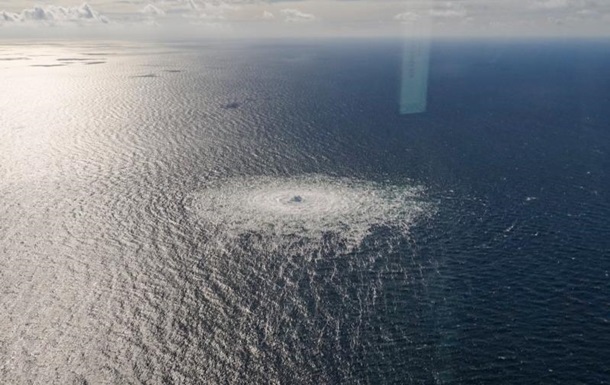 Photo: twitter.com/forsvaretdk
Ukrainian experts came to the conclusion that an explosion with a power of 700 kg in TNT equivalent occurred at the PP.
A man-made explosion with a capacity of almost 700 kilograms in TNT equivalent caused a leak on the Nord Stream and Nord Stream – 2 gas pipelines in the Baltic Sea. It happened on Monday, September 26. This is evidenced by the analysis of seismic data conducted by the Main Center for Special Control of the State Space Agency of Ukraine. reports Ukrinform on Thursday, September 29.
Comprehensive Nuclear-Test-Ban Treaty Organization seismic data analysis: seismic signals from the Baltic Sea were registered on September 26.
Specialists analyzed recordings of seismic signals by channels of FINES (Finland) and NORSAR (Norway) stations. As a result of the analysis, the location of the signal source is determined.
In particular, the security authorities of Germany believe that the pipes of the Nord Stream gas pipeline in the Baltic Sea were damaged by powerful explosive devices. This is reported by a German publication Spiegel on Thursday, September 29.
The power of the explosive devices used can be compared with the effect of 500 kilograms of TNT, the media reports.
Divers will examine the damage in the coming days.
"Then it will be possible to draw preliminary conclusions about the explosives used," the report says.

News from Correspondent.net in Telegram. Subscribe to our channel https://t.me/korrespondentnet