1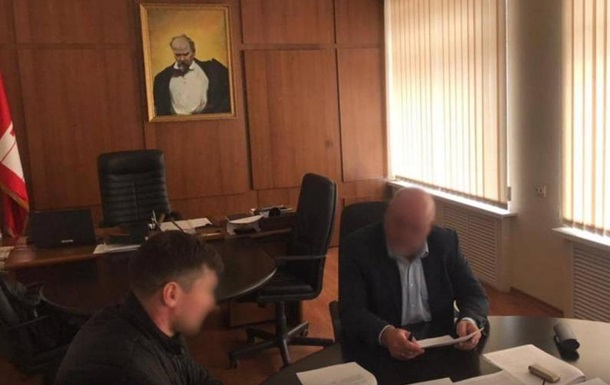 Photo: NABU
According to the mass media, the mayor of Bila Tserkva, Gennady Dyky, is suspected
According to NABU, the mayor secured a forgery of the property valuation report and misled the commission of the city council and its deputies.
The National Anti-Corruption Bureau reported the suspicion of the mayor of one of the cities of the Kyiv region. He is accused of fraud with real estate, reports NABU on Friday, September 23.
It is indicated that in 2018 the Bilotserkiv City Council purchased an unfinished building for the needs of the city for 24 million hryvnias, although its market value was significantly lower.
NABU believes that the mayor secured a falsification of the property valuation report and misled the specialized commissions of the city council and its deputies to vote for the allocation of funds from the local budget for the purchase of unfinished buildings.
The examination ordered by the investigation showed that the city overpaid for this building by 8.73 million hryvnias.
The mayor's actions were qualified under articles on abuse of power and forgery of documents (Part 2 of Article 364, Part 4 of Article 358 of the Criminal Code of Ukraine). Suspicions were also raised by the appraiser and the former owner of the unfinished building (the latter in absentia).
The name of the suspect was not specified in the message, but LIGA.net claims that the photos released by NABU show the office of the mayor of Bela Tserkva, Gennady Dykyi, and the unfinished center for the provision of administrative services in this city. It is this Tsnap that is the object of the crime against which the mayor is accused.
Source link