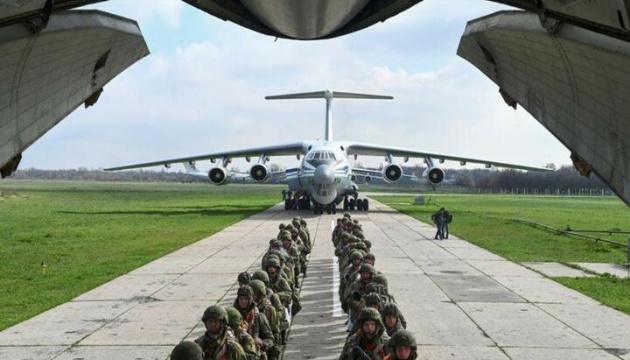 the Ministry of Defense of Belarus commented on the explosions and flashes that eyewitnesses saw on the night of August 10-11 in the area of ​​the Zyabrivka airfield near Gomel.
As reported by Ukrinform, it is reported Reform.by.
"In connection with the appeals received by the Ministry of Defense about the outbreaks that occurred in the area of ​​Zyabrivka, Gomel region, we inform you that on August 10, at around 11 p.m., during the control run of one of the units of equipment, after the engine was replaced, it caught fire. The staff took measures to extinguish the fire in a timely manner. There are no casualties," the Ministry of Defense said in a statement Belarusians.
It is impossible to understand from the message of the Belarusian military what kind of equipment it is talking about and what it could mean.
As reported by Ukrinform, the "Belarusian Gayun" monitoring group stated that on the night of August 10-11, explosions were heard in the area of ​​the Belarusian Zyabrivka airfield.
In July, it was reported that the Zyabrivka airfield, located in the Gomel region of Belarus, was fully controlled by the Russians and that a Russian military base was set up there.