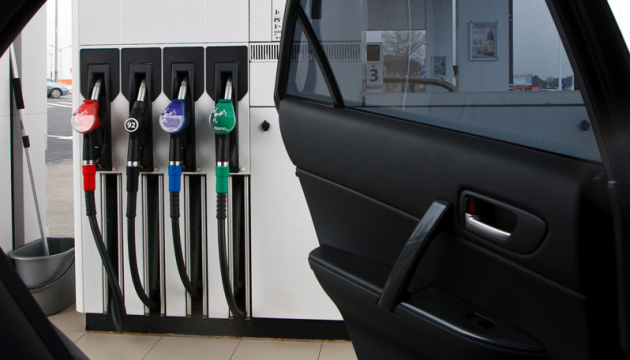 The Ministry of Economy does not expect an increase in fuel prices in the near future, despite the fact that the Verkhovna Rada partially returned the excise tax.
As Ukrinform reports, First Deputy Minister of Economy Denys Kudin told about this on the air of the national telethon "Yedini Novyni", reports press service of the ministry.
"In our opinion, the time for the partial refund of excise taxes was well chosen. Since the Ukrainian fuel market has seen a downward trend in prices. Accordingly, we expect that fuel networks will be able to incorporate the tax into the existing price without increasing it. We do not expect an increase in the prices of petroleum products in the near future," said Kudin.
According to him, the amount of excise tax is UAH 3.5-4 per liter. But it is to this price that fuel prices in Ukraine should now fall. The decrease in the cost of fuel is a global trend, which is connected with the decrease in the price of oil.
"The price of oil on world markets has gone down. Three months ago, it reached 120 dollars per barrel, and now it is at the level of 88 dollars per barrel. This is a very significant reduction. The world economy received a large inflation mostly due to the increase in energy prices. Against the background of Saudi Arabia's statements about increasing production, world prices went down. This factor gives us the opportunity to obtain a potential reduction in the cost of fuel production," said Kudin.
At the same time, he added that a shortage of fuel is not expected in the near future on the retail market.
As Ukrinform reported, on March 18, a law came into force that temporarily canceled the excise tax on fuel and reduced the VAT rate from 20% to 7% for the period of martial law.
On September 21, the Verkhovna Rada adopted a law by which restored the excise tax on fuel in Ukraine. The excise tax rate on gasoline, diesel, alternative motor fuel, biodiesel is set at EUR 100 per 1,000 liters, liquefied gas, butane, isobutane – EUR 52 per 1,000 liters.
https://t.me/Pravda_Gerashchenko