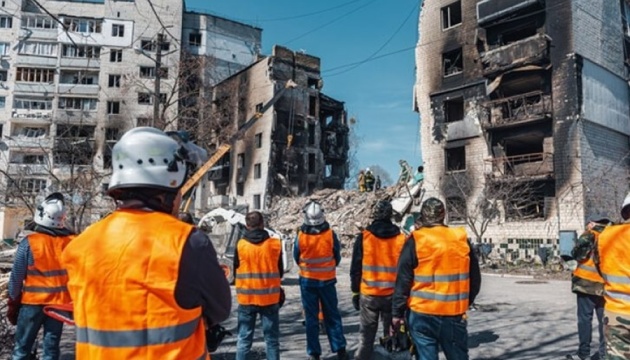 More than 6,000 unemployed Ukrainians participated in the implementation of socially useful works within the framework of the "Recovery Army" project.
As reported by Ukrinform, it is reported Ministry of Economy.
"To date, more than 6,000 unemployed people in 10 regions have been involved in the "Recovery Army"… Regions are more actively involved in the project, organizing recovery work. Only in the first month of this year, 2.5 thousand people who temporarily lost their jobs were involved in their implementation. And all of them receive at least UAH 6,700 from the state for their work," said Deputy Minister of Economy Tetyana Berezhna.
The largest number of unemployed people are involved in the "Recovery Army" in Poltava (1,929 people), Kyiv (1,085) and Sumy (1,054) regions.
Types of socially useful works depend on the needs of a specific region. Most often the unemployed are involved in clearing rubble and restoring residential buildings damaged as a result of hostilities, arranging basements for shelter, packing humanitarian aid, cooking food for the military, weaving camouflage nets, providing social services at Points of Invincibility.
As reported, the "Recovery Army" project was launched in Ukraine, which allows the unemployed to return to an economically active life.