The Ministry of Health noted that vaccination against COVID-19 is not a contraindication to donating blood.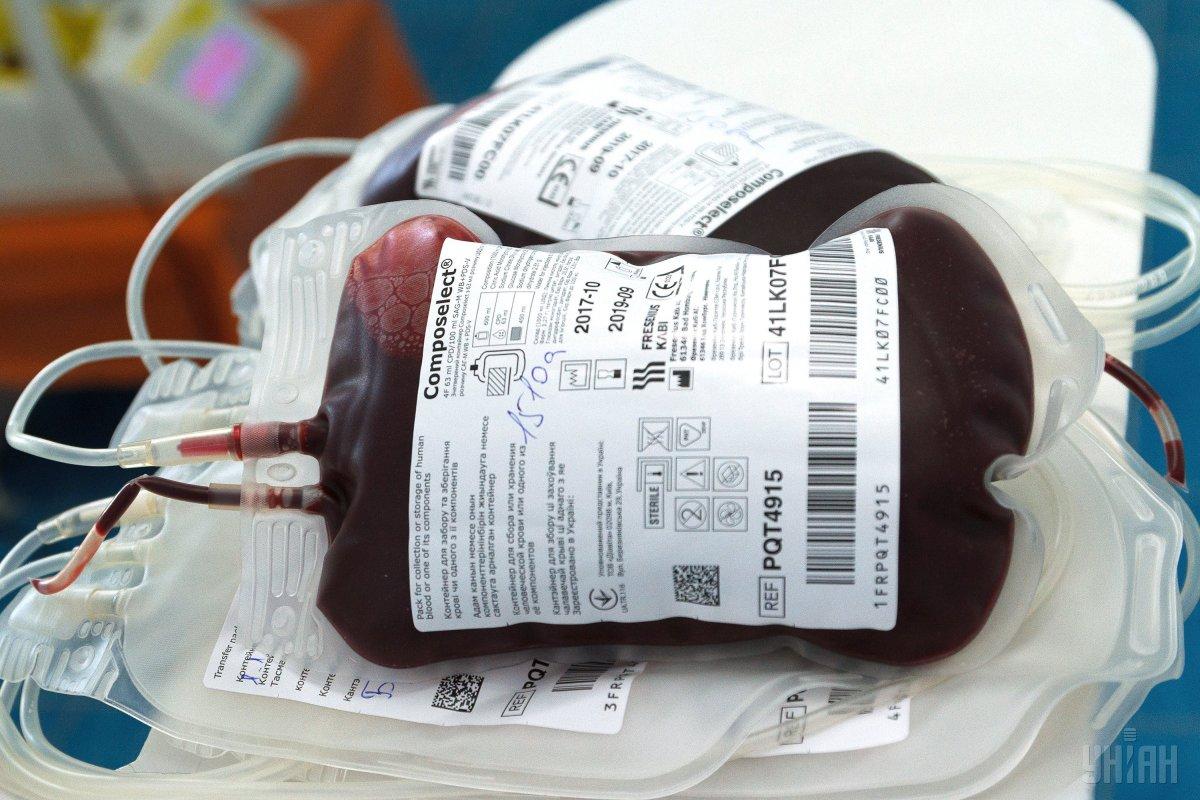 A person who has suffered a coronavirus disease can donate blood after 28 days after full recovery.
About this it is said in the notification of the Ministry of Health.
"Such restrictions are primarily related to the state of health of the donor himself, who must recover from an illness. After all, this virus is not transmitted through blood", – the Ministry of Health explained.
The Ministry reminded that one of the main ways of transmission of COVID-19 is the contact method: the virus enters the mucous membranes of the nose and eyes through hands or other objects contaminated with secretions from the respiratory tract of a sick or infected person. Also, the coronavirus is transmitted by droplets – from person to person during coughing or sneezing.
In addition, the Ministry of Health noted that vaccination against COVID-19 is not a contraindication to donating blood, since so-called live vaccines, which contain a weakened live microorganism, are not used for vaccination.
If a person feels healthy the day after the vaccination and this is confirmed by a previous doctor's examination, then blood can be donated.
As for other vaccinations, for example, for the prevention of tuberculosis (BCG), measles, mumps and rubella (MMR), which are carried out with live vaccines, blood can be donated after one month.
Restrictions for donating blood
There are temporary or absolute contraindications, due to which a person cannot donate blood.
For example, you can donate blood only some time after vaccinations and tattoos. At the same time, certain diseases, in particular hepatitis B and C, HIV, cardiovascular diseases do not allow a person to become a blood donor.
Where can you donate blood?
Almost works in Ukraine three hundred medical institutionswhere you can donate blood. Choose the one closest to you and submit it. After the adoption of the new legislation, this can be done without reference to the place of registration and even with the "Action" application, without presenting a passport.
certificate UNIAN. Every year, June 14 is celebrated around the world Blood Donor Daywhich was founded under the auspices of the United Nations in May 2005 at the World Health Assembly in Geneva.
Human blood groups were discovered on June 14 in 1868 by the Austrian doctor Karl Landsteiner. Four international organizations that promote voluntary donation have initiated this holiday: the World Health Organization, the International Federation of the Red Cross, the Federation of Blood Donor Organizations and the Blood Transfusion Society.
You may also be interested in news:


https://t.me/Pravda_Gerashchenko