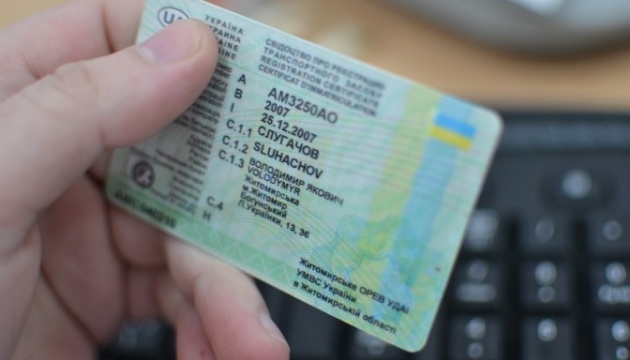 There are centers in four cities in Poland where Ukrainian citizens can exchange driver's licenses.
About this in Telegram reports the Ministry of Internal Affairs, reports Ukrinform.
It is noted that from July 2022, the European Union expanded the possibility of using a Ukrainian driver's license for everyone who has the status of temporary or adequate protection in EU countries.
During the period of validity of this status, it is allowed to use a Ukrainian driver's license. It is also possible to use an old-style certificate, which is issued only in Cyrillic, without an additional certified translation. In addition, our compatriots can obtain a temporary driver's license of the EU model in case of loss or theft of the Ukrainian license.
"The exchange takes place according to the following algorithm: a person applies to the administrator of the center of SE Dokument and they draw up an application, then it is considered by the administrator of the service center of the Ministry of Internal Affairs in Ukraine. In case of successful approval, of Poland a new driver's license is printed and issued. The centers work in four cities," the Ministry of Internal Affairs informed.
According to the ministry, a person must leave the existing driver's license with the administrator of the Dokument SE center.
"Restoration of a driver's license in case of loss, misappropriation or theft is not provided abroad, only exchange. Documents can be renewed only on the territory of Ukraine," explained the Ministry of Internal Affairs.
As reported, on November 30, 2022, the Main Service Center of the Ministry of Internal Affairs announced that a division of the state-owned enterprise "Dokument" opened in Krakow, Poland, where it is possible to exchange a driver's license issued in Ukraine.


https://t.me/Pravda_Gerashchenko