1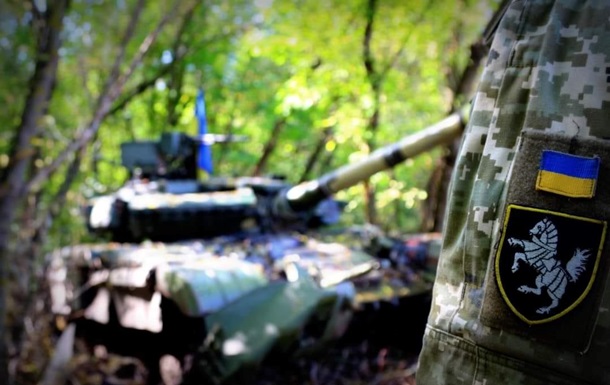 Photo: General Staff of the Ukrainian Armed Forces
The Armed Forces continue their counteroffensive in the south
The Ukrainian military is gradually consolidating newly liberated territories in the south of the country.
The Russian occupiers are gradually retreating in the south of Ukraine, said on Friday, September 23, the head of the joint press center of the Defense Forces of the Southern Operational Command Nataliya Humenyuk.
"The fighting is fierce, it is quite hot here in the south, despite the fact that the weather has become a little cooler. The fire is coming from one side and from the other. But the enemy is still giving way, little by little we are securing the territories for ourselves . And this stresses him out, accordingly, the shelling becomes bigger and smaller depending on the amount of ammunition we hit during the night," she said.
According to her, the occupiers managed to inflict significant damage over the past day.
"We have had quite significant hits over the past day – these are control points, command posts, areas where equipment and weapons are concentrated, and people, but we do not see the results yet, because they are being investigated. It is clear that it is more difficult to count such hits in the occupied territory results. But we are very grateful to the local population, very grateful to the resistance movement – they are helping us in this and are sure that by the evening the report will be quite strong," Humenyuk said.
In addition, she commented on the pseudo-referendum of the occupiers, which began today, and the mobilization.
"They need mobilization in order to demonstrate at least some activity, in particular, to the military and political leadership of the aggressor country, because they do not see any concern for themselves at all, they do not see logistics for themselves, they do not see that anyone needs them there – I'm talking about the units that are currently on the front lines in the south from that side… Mobilization and the referendum are just another manipulation by which they portray their activities, nothing more," Humenyuk said.
According to the GUR of the Ministry of Defense, a number of units of the occupying army in the Kherson region received an order to withdrawal of personnel to the left bank of the Dnieperusing for this purpose small watercraft – motor boats stolen from the surrounding villages.
---

News from Correspondent.net in Telegram. Subscribe to our channel https://t.me/korrespondentnet
Source link