They beat the village of Novoyakovlivka and the village of Zhovtenke.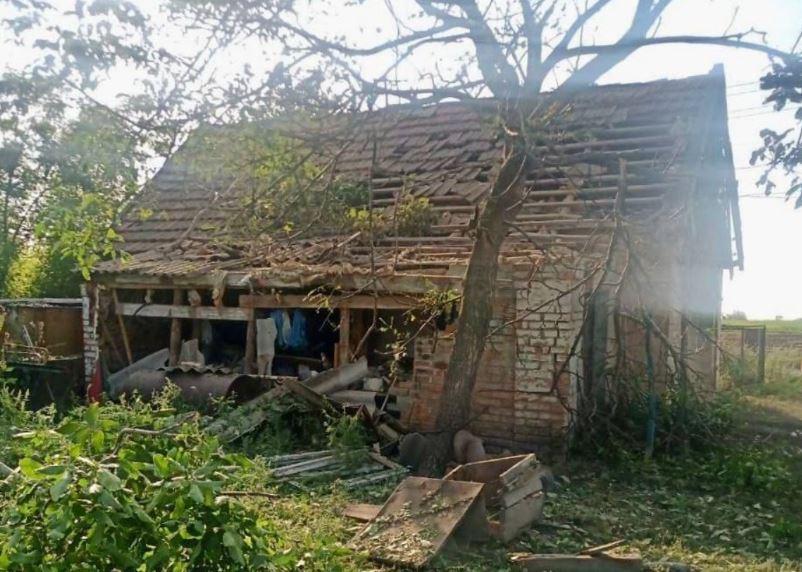 The Russian occupiers fired at night Zaporozhye regiondamaged private houses and civil infrastructure.
About this reported Zaporizhia Regional Military Administration.
"Two nights in a row, strikes were carried out on the village of Novoyakovlivka. In addition, the village of Zhovtenke was hit last night," the report says.
It is noted that there were no casualties as a result of the shelling.
"Private houses and civil infrastructure were destroyed," the OVVA added.
The situation at Zaporizhzhya NPP:
Zaporizhzhia NPP has been controlled by Russian invaders since March 4. Energodar, a satellite city of the nuclear power plant, is also under the occupation.
When capturing the station, the invaders disabled online monitoring to hide their actions from the IAEA. The European Union has called on Russia to return control of the ZANP to Ukraine.
The occupiers informed the managers of the Zaporizhzhya NPP structural units that they intend to put the nuclear power plant under the control of Rosatom from September 1.
On June 6, the head of the IAEA, Rafael Mariano Grossi, announced that his agency is preparing an expert mission to the Zaporizhzhia nuclear power plant, the largest in Europe. According to him, Ukraine allegedly requested such a visit. The SE Energoatom NAEK accused Grossi of lying and stated that they do not approve of this visit.
On June 26, 2022, it became known that the occupiers are preparing for battle near the Zaporizhzhya NPP.
On June 29, 2022, information appeared that the occupiers were preparing serious provocation.
June 30, 2022 IAEA lost contact from Zaporizhzhya NPP.
July 2, 2022 "Energoatom" reconnected between the Zaporizhzhya NPP and the IAEA.
On August 5, the Russian invaders the industrial site was shelled three times Zaporizhzhia nuclear power plant.
By according to "Energoatom" Russian troops in Energodar fired in the direction of the Zaporizhzhia NPP, the enemy hit the high-voltage communication line of the 330 kV VRP autotransformer of the Zaporizhzhia Thermal Power Plant.
At the same time, it is emphasized that despite the provocations of the occupiers, the ZNPP continues to work and deliver power to the Ukrainian power system through operating lines. In accordance with their capacity, a decision was made to unload and disconnect one of the operating power units of the Zaporizhzhia nuclear power plant from the network. No releases or discharges of radioactive substances were recorded.
On August 6, information appeared that the Russian invaders could to replace the nuclear power plant.
Also, on August 6, it became known that one of the power units of the Zaporizhzhya NPP disconnected from the power system.
On August 11, 2022, the Russian invaders fired repeatedly Zaporizhzhya NPP territories near the nuclear facility.
On August 11, the Russian occupiers continued to attack the Zaporizhzhya NPP. There was damage.
You may also be interested in news:
https://t.me/Pravda_Gerashchenko