1481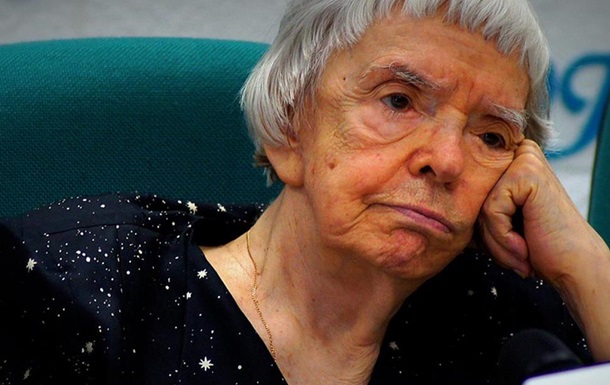 Photo: DW
Lyudmila Alekseeva (archive photo) headed the Moscow Helsinki Group until her death in 2018
It took less than 20 minutes for the court to liquidate the Moscow Helsinki Group. The formal reason for the closure was that its members take part in events "outside their region", i.e. Moscow.
On Wednesday, January 25, the Moscow City Court made a decision on liquidation of the Moscow Helsinki Group (MGH) – the oldest human rights organization in Russia. It took only one substantive hearing and less than 20 minutes of time to reach a decision on the liquidation claim.
The formal reason for closing the human rights organization was the results of an unscheduled inspection conducted in November 2022 at the request of the prosecutor's office. The claims of the Ministry of Justice of the Russian Federation were that representatives of the MGH participated in events in other subjects of the country, outside of Moscow, thereby violating the "boundaries of territorial activity."
Complaints to the Ministry of Justice were caused by "observation of high-profile trials, appeals to regional authorities, as well as participation in the activities of the organization's partners, in particular online." As examples, the presence of members of the 2020 MGH as observers at a court hearing in Yaroslavl in the case of torture in colony No. 1 and at several hearings in Podolsk in the case of the former head of the Serpukhov district of the Moscow region, Oleksandr Shestun, was cited. In total, 11 episodes of "violations" were presented in the lawsuit of the Ministry of Justice of the Russian Federation.

Reaction of human rights defenders
The co-chairman of the MGH Valery Borshchev, protesting against the actions of the court, said: "You are committing a great sin. You are destroying the human rights movement, destroying! The liquidation of the MGH is a serious blow to the human rights movement not only in Russia, but also in the world. The ease with which you deciding our fate amazes me. How can you so easily destroy what has been built for decades!"
The representatives of the MGH at the court hearing demanded that the "unscheduled inspection" of the human rights organization be recognized as illegal, but the court refused to grant the request. The defense was also not allowed to call any witnesses.

The position of the Ministry of Justice of the Russian Federation
For their part, representatives of the Russian Ministry of Justice claimed that the MGH did not provide a full package of necessary documents during the inspection, and the organization's charter "does not meet the current requirements of the law." The agency recognized the violations as "legally insurmountable" and demanded the liquidation of MGH and banning its activities on the territory of Russia.
The Moscow Helsinki Group existed in Russia since May 1976. The founder and first head of the MGH was the Soviet physicist and human rights activist Yuriy Orlov. From 1996 until the end of her life (2018), she was the head of the Moscow Helsinki Group human rights defender Lyudmila Alekseeva.

Source: Ukrainian service DW
---

News from Correspondent.net in Telegram. Subscribe to our channel https://t.me/korrespondentnet