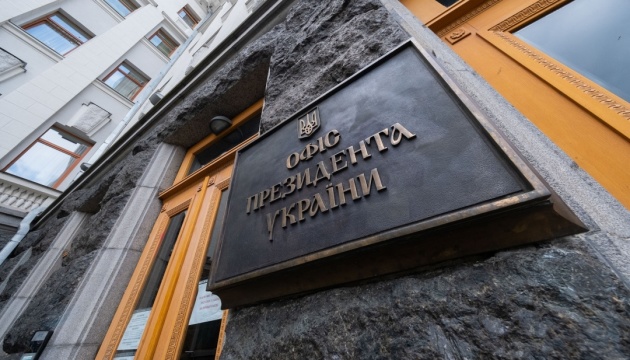 The head of the President's Office Andriy Yermak believes that the introduction of visa restrictions against Russians, together with sanctions against the Russian Federation and weapons for Ukraine, will guarantee victory over the "Russian peace" for many years.
He noted this in telegrams, reports Ukrinform.
"Visa ban for Russians = humiliation. Weapons + sanctions + isolation and humiliation = victory over the "Russian peace" with an eye for many years. This is exactly what the Russian Federation is afraid of. And this should be the goal of Ukraine, the EU, and the United States," Yermak is convinced.
In turn, the adviser to the head of the OP Mykhailo Podolyak u Twitter expressed the opinion that the cancellation of visas for Russians will lead to protest sentiments.
"Why do we need visa restrictions for citizens of Russia? Half a year of war has proven that they do not care about mass murders, destroyed cities, nuclear blackmail, Bucha or Mariupol. Only conversations about the loss of visas could bring back awareness of war and responsibility. And this is the first step… to the Russian rebellion," wrote Podolyak.
As reported, the President of Ukraine, Volodymyr Zelenskyy, called on EU countries to suspend the issuance of visas to Russian citizens. He stated that the EU should not turn into a "supermarket" available to anyone who can afford it.
"There should be guarantees that Russian murderers or accomplices of terror will not use Schengen visas," said the head of the Ukrainian state.
The Czech Republic decided to suspend the issuance of visas for citizens of the Russian Federation a day after the Russian invasion of Ukraine. The ban is still in effect and applies to citizens of Belarus; except for humanitarian cases. The ban is valid until the end of March 2023.
This week, the Minister of Foreign Affairs of Estonia, Urmas Reinsalu, said that the government of Estonia has decided to limit entry into the country for citizens of the Russian Federation who have Estonian Schengen visas.
The Latvian Seimas adopted a resolution recognizing that Russia is a state sponsor of terrorism and called on EU member states to stop issuing entry and tourist visas to citizens of Russia and Belarus as soon as possible. Earlier, on August 5, the Embassy of Latvia in Russia announced the suspension of issuing visas to citizens of Russia for an indefinite period. The only exception is a trip due to the funeral of a loved one.
Poland has announced that it is working on the preparation of a concept that will allow Russians to be denied visas.
The Minister of Foreign Affairs of the Czech Republic, which currently presides over the European Union, Jan Lipavsky, wants to discuss a general suspension of visas for Russian citizens at the meeting of EU foreign ministers, which will be held in Prague at the end of the month.
https://t.me/Pravda_Gerashchenko