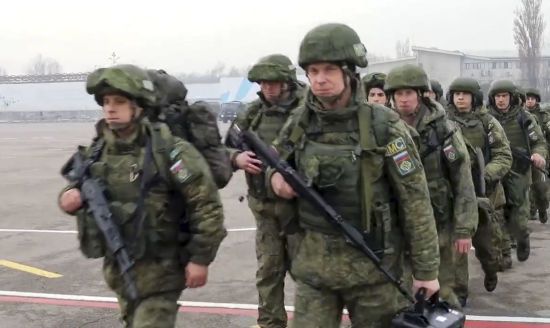 Since the beginning of the full-scale offensive against Ukraine, the total combat losses among the personnel of the Russian army amount to more than 100 thousand killed and wounded, says Oleksandr Musienko.
According to him, losses army of the Russian Federation in Ukraine – quite significant.
Such figures are given by the political consultant, head of the Center for Military and Legal Studies Oleksandr Musienko v interview TSN.ua.
"Real losses are actually quite significant, they are actually devastating. You need to understand the situation over time, as it happened. As of February 24during the aggressive full-scale invasion of Russian troops into Ukraine from several directions, their the contingent consisted ofaccording to various estimates, from 160 to 175 thousand military personnel. These remnants of them are still fighting in Ukraine. They already have understaffed units there, exhausted, but they are still here," he says.
According to the expert, these 175,000 soldiers were the most capable wing of the Russian army at that time.
"That is these were the most prepared units, which consisted of contractors, appointees, mercenaries of the private military company "Wagner", those mercenaries who, indeed, were trained and had experience of participating in combat operations. This is a much more serious combat unit," says Musienko.
But, as the expert adds, this group continues to be defeated in Ukraine.
"In general, we can say that losses of the Russian troops killed and wounded and left, or missing, may amount to more than 100 thousand personnel. The next thing we saw was that Russian troops were at the stage of conducting hostilities that composition was missingwhich they started on February 24, and he was constantly fed. Such replenishment took place in May-June, when the Russians retreated from Kiev, Chernihiv, such replenishment occurred just recently – the 3rd Army Corps, which rolled over. Also, such feeding was sometimes done through mercenaries of the "League" or "Wagner" PMCs. And such reinforcements were due to the hidden mobilization in Russia, which nevertheless took place. This is the number of troops, a combat-ready group, and their fate," says Musienko.
We will remind, according to the General Staff of the Armed Forces of Ukraine, as of September 23, total combat losses among enemy personnel make up about 56,060 people. The data is being verified.
Read also:
Source link