Russia also left a large number of Soviet-style artillery shells to the Ukrainian defenders.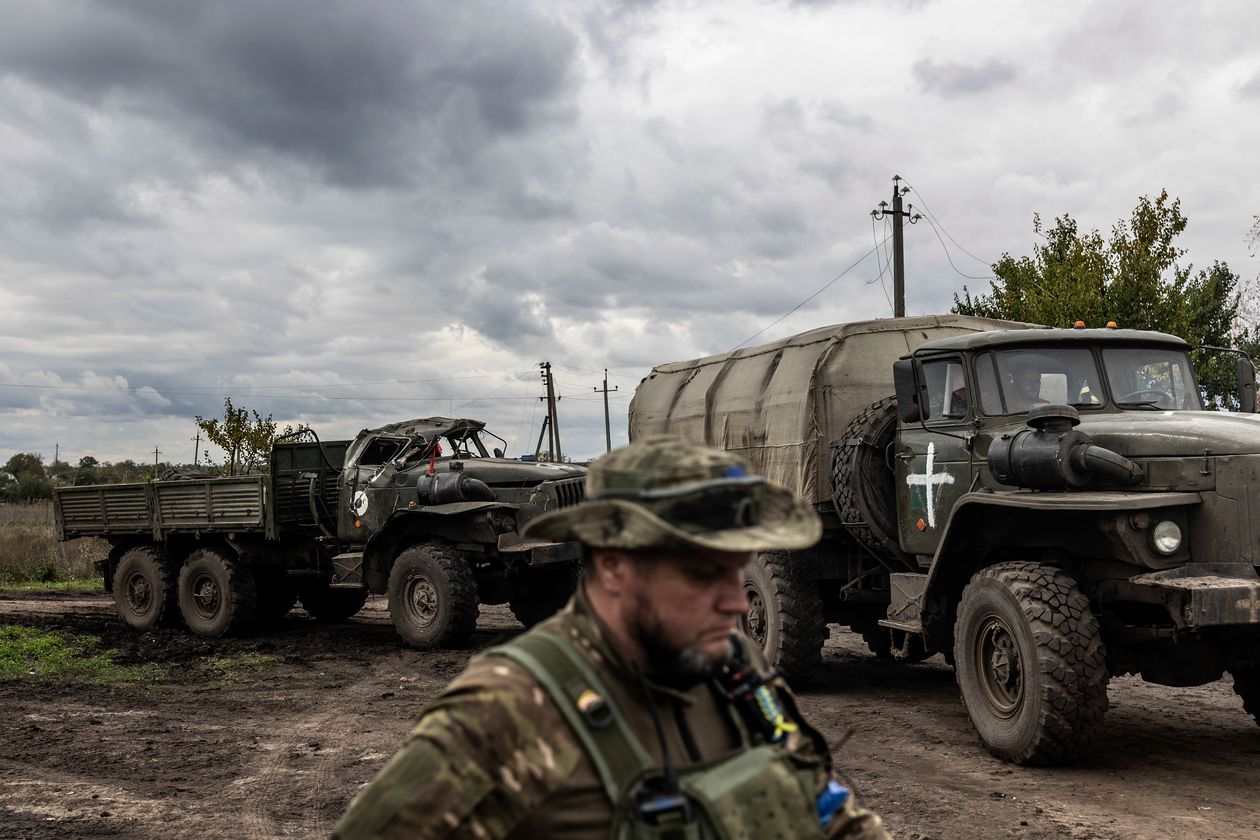 The rapid breakthrough of Ukraine in Kharkiv region a month ago led to the fact that hundreds of units of Russian armored vehicles fell into the hands of Ukrainian soldiers, as the Russian army, leaving behind its heavy weapons and warehouses with supplies, retreated in disorder.
It is said in material The Wall Street Journal.
Russia also left a large number of Soviet-style artillery shells, which have almost run out in Ukraine.
The chief of staff of the Ukrainian artillery division on the Kharkiv front told reporters that his unit now has four recently captured Russian 2S19 "Msta" self-propelled howitzers of 152 mm caliber, as well as American-made weapons, and now they also have a lot of Soviet-caliber ammunition.
"The Russians no longer have an advantage in firepower. We destroyed all their artillery units before going on the offensive, and then they started moving forward so quickly that they didn't even have time to refuel and load their tanks," the officer said. "They just ran away and dropped everything."
Combined with weapons seized during Russia's retreat from Kyiv and other parts of northern Ukraine in April, these recent advances have turned Moscow into by far the largest supplier of heavy weapons to Ukraine, far ahead of the US or other allies in terms of sheer numbers, according to intelligence analysts released over the weekend by code However, Western weapons are generally more sophisticated and accurate.
Ukraine captured 460 Russian main battle tanks, 92 self-propelled howitzers, 448 infantry fighting vehicles, 195 armored fighting vehicles and 44 rocket launcher systems, the intelligence consulting firm notes. The real number is likely higher, as not every seized piece of equipment is captured on video.
Russia also seized Ukrainian weapons, mostly in the early days of the war, when it seized part of the country. According to experts' calculations, since February, Russia has captured 109 Ukrainian tanks, 15 self-propelled guns and 63 BMPs.
The situation in the Kharkiv region: the counteroffensive of the Armed Forces
At the beginning of September, the Armed Forces of Ukraine began to actively liberate from the occupiers the settlements of the Kharkiv region, which the enemy captured at the beginning of the full-scale invasion.
As of the middle of the month, about 300 settlements were liberated, the Ministry of Defense was informed that the operation will continue until the complete liberation of Kharkiv region.
In the liberated settlements in the Kharkiv region, it was discovered numerous torture chambers, where Russian soldiers abused Ukrainians, and mass burials with hundreds of dead.
You may also be interested in news:


https://t.me/Pravda_Gerashchenko