Now this copter is planned to be supplied to the army.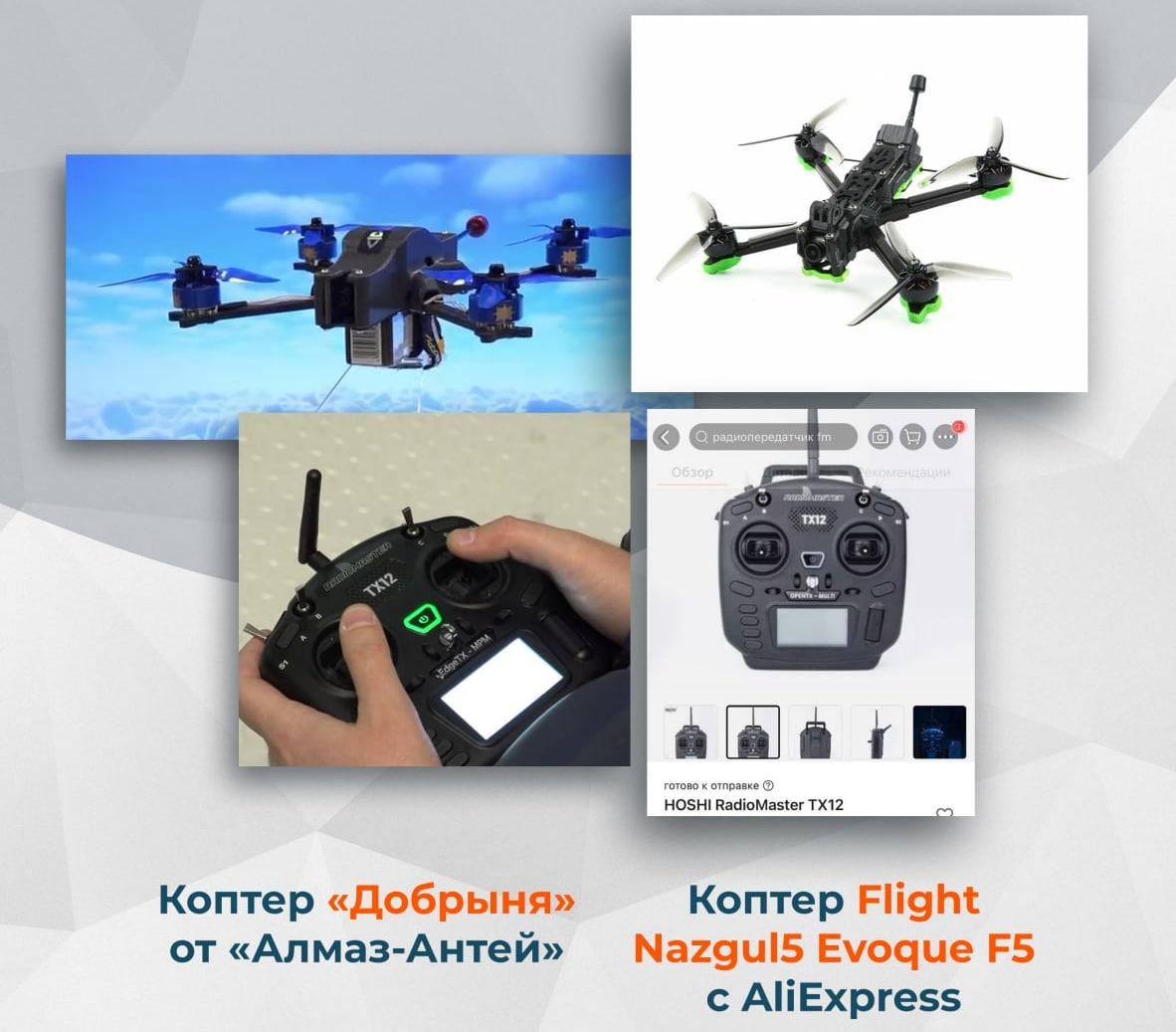 Russian Corporation "Almaz-Antey" presented a new Russian copter called "Dobrynya". And it would be fine, but it is a copy of the Chinese copter Flight Nazgul5 Evoque F5.
The Russian company just repainted the blades and hung a plastic cover on the body, wrote in his Telegram channel, propagandist Russian journalist Roman Saponkov.
He noted that the "Kindness" control panel is exactly the same that comes with the Chinese copter and costs $75.
"They bought a drone on AlyExpress for 34,000 rubles at retail (wholesale is cheaper, of course). And they will sell it to the state for 130,000 rubles. Just so you understand, this is a racing drone. It is not suitable for reconnaissance (unencrypted signal, no backup systems, a bad camera, There is no system of returning home in case of communication jamming) i.e. it is not a replacement for Mavik," the propagandist wrote and added that the Russian company had been developing the copter for 4 months.
What is "Almaz-Antey"
Almaz-Antey is a Russian state-owned enterprise for the production of anti-aircraft weapons, including surface-to-air missiles for the Russian army. In 2014, the EU introduced sanctions against this company.
After the full-scale invasion of the Russian Federation into Ukraine, the European Union already introduced several sanctions packages that hit almost all industrial sectors of the Russian Federation, including the military. There is a significant shortage of components in the Russian Federation.
You may also be interested in news:


https://t.me/Pravda_Gerashchenko