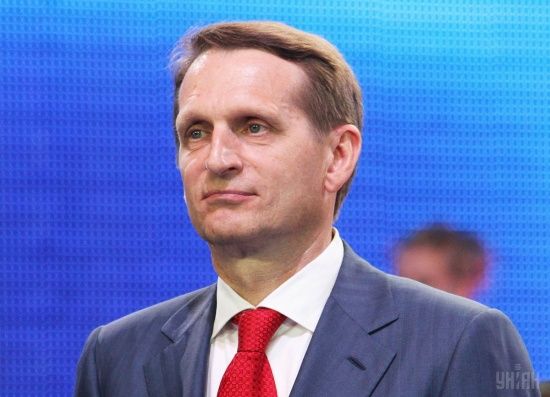 Russia announced that Poland was preparing to seize regions of Ukraine.
Head of the Foreign Intelligence Service of Russia Serhiy Naryshkin came up with yet another, but not new, propaganda that Poland is "preparing to seize the western regions of Ukraine – Lviv, Ivano-Frankivsk and most of Ternopil regions".
That's what he's about told in an interview with the propaganda media "RIA Novosti".
According to Naryshkin's fantasies, the three western regions of Ukraine will allegedly become "generous compensation from Ukraine for military aid and providing shelter to refugees."
"The Polish leadership aims to act proactively and persistently due to fears that senior NATO partners will try to negotiate with Moscow in the winter months, despite the interests of not only Ukrainians, but also Poles," Naryshkin said.
Naryshkin also invented that the Polish leadership allegedly intends to hold "referendums to substantiate their claims to Ukrainian lands" in the west of Ukraine.
According to him, as a "trial bullet", the Polish special services allegedly leaked to the Ukrainian mass media information about the alleged preparation of a plebiscite in the Lviv region on the subject of joining Poland. The reaction of important regional players and ordinary citizens "will be carefully monitored and analyzed." At the same time, the representative of the occupying country "warned" Warsaw against attempts to annex Ukrainian lands.
"We want to warn the Poles in advance against hastily drawing false analogies and call for a more careful study of their history. We will remind you that it is filled with bitter examples of clashes between Polish and Ukrainian nationalists. Maybe we shouldn't step on the same rake again?" – published Naryshkin
Russian propaganda fakes about Poland
At the end of May, Russian propagandists spread a false statement by the Secretary of the Security Council of the Russian Federation Mykola Patrushev about the "beginning of the seizure" of Poland western regions of Ukraine.
Stanislav Zharyn, the spokesman for the Minister-coordinator of Poland's special services, explained that Russian propaganda is built on lies that Kyiv and Warsaw allegedly agreed that "Poland will take western Ukraine for its debts" and that Polish mercenaries will eventually occupy Ukraine.
Read also: