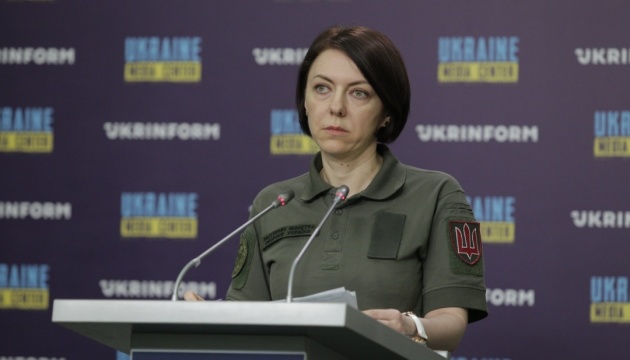 the Russian invaders increase the pressure on the Bakhmut and Ugledar directions, heavy fighting continues.
As reported by Ukrinform, Deputy Minister of Defense of Ukraine Hanna Malyar informed about this in Telegram.
According to her data, the enemy throws a significant number of personnel, weapons and military equipment into the battle, trying to break through the defense of the Ukrainian troops, suffers significant losses, but does not abandon its plans.
"The intensity of the fighting is increasing. Now in Donbas, against their advantage in the number of fighters and weapons, our advantage is the professionalism of the military command and the courage of the soldiers," Malyar noted.
As reported by Ukrinform, in order to preserve the lives of the personnel of the Defense Forces of Ukraine left the city of Soledar, Donetsk region.


https://t.me/Pravda_Gerashchenko