Now the blogger lives in Russia.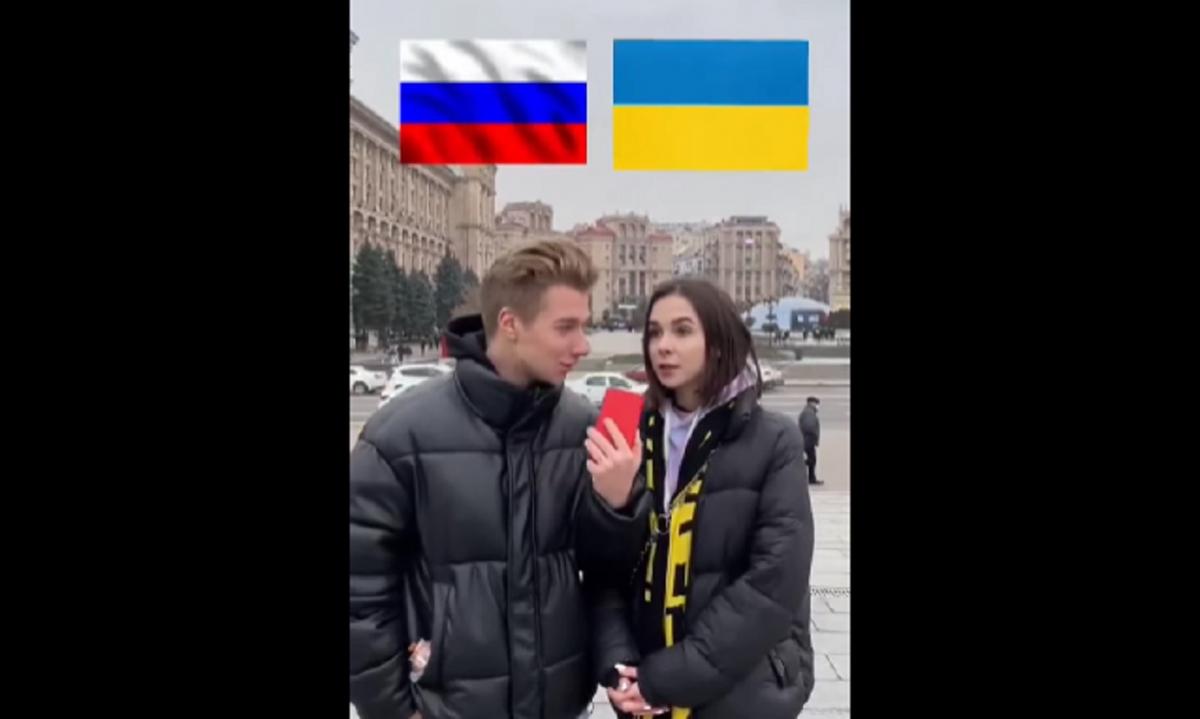 Kyiv blogger Taisia ​​Malaman (Di.rubens), who was scandalized in 2021 a video with a confession of love for the Russian Federationcontinued to send statements to law enforcement agencies against ZSU officer Anatoly Shtefan ("Stirlitz"), who gave publicity to her viral video.
About it in your social networks reported a military man himself. According to him, on January 23, Malaman submitted a new statement "due to the inaction" of the police of the Solomian district regarding her previous statement, which the girl wrote due to alleged "persecution and threats" by Stefan.
Stefan writes that now the blogger lives in Russia, cooperates with Russian business through her social networks and takes a direct part in the information campaign to discredit the Armed Forces of Ukraine and military personnel in general.
Scandal with Di.rubens – what is known about the blogger
In January 2021, the popular TikTok blogger Taisia ​​Malaman posted scandalous videoin which she, standing on Maidan Nezalezhnosti, chooses Russia between Russia and Ukraine.
The video was shared by the officer of the ZSU, Anatoliy Shtefan, on his social networks. Then a scandal broke out. As a result, the Russian fan was forced to delete the video from TikTok. Moreover, a girl reported to the police about Stefan due to alleged "persecution". Separately, she demanded 150,000 hryvnias in compensation for "caused moral damage".
In response, the military also filed a lawsuit against Di.rubens. However, the court did not satisfy any of the parties.
Stefan the other day reported another lawsuit from the Malaman side.
You may also be interested in news:


https://t.me/Pravda_Gerashchenko