1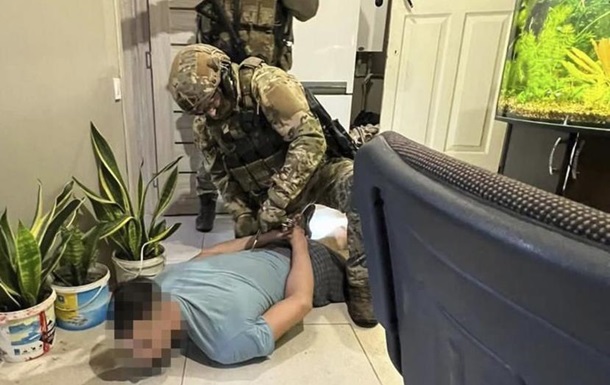 Photo: SBU
Photo of the arrest of one of the suspects
The perpetrators "worked" in Odesa, Kharkiv and Sumy regions, the Security Service said.
The Security Service of Ukraine (SBU) neutralized criminal groups that terrorized residents of Odesa, Kharkiv and Sumy regions. About this informs the SBU press center on its Telegram channel on Tuesday, February 7.
"The perpetrators carried out robbery attacks on private houses of citizens and imposed a 'tribute' on local businessmen. In case of refusal, they used psychological pressure, used violence and threatened to kill, in particular, the relatives of the victims," ​​the report says.
The Security Service said that a group that acted on behalf of a sanctioned "thief in law" nicknamed "Avto Kopala" was neutralized in Odesa. The criminal, while in the pretrial detention center, coordinated the actions of his accomplices at large.
A criminal group that demanded money from citizens under false pretenses was neutralized in Kharkiv. Employees of the Security Service detained all four members of the gang in an attempt to "beat off" a non-existent debt. They were notified of suspicion under the article Extortion committed by an organized group (Part 4 of Article 189 of the Criminal Code of Ukraine).
In the Sumy region, the activity of a group that demanded money from people to fill the "thieves' cash register" was blocked. As a result of the SBU special operation, all members of the gang and their organizer, who tried to flee abroad, were detained.