Russian curators told clergymen how to conduct church liturgies.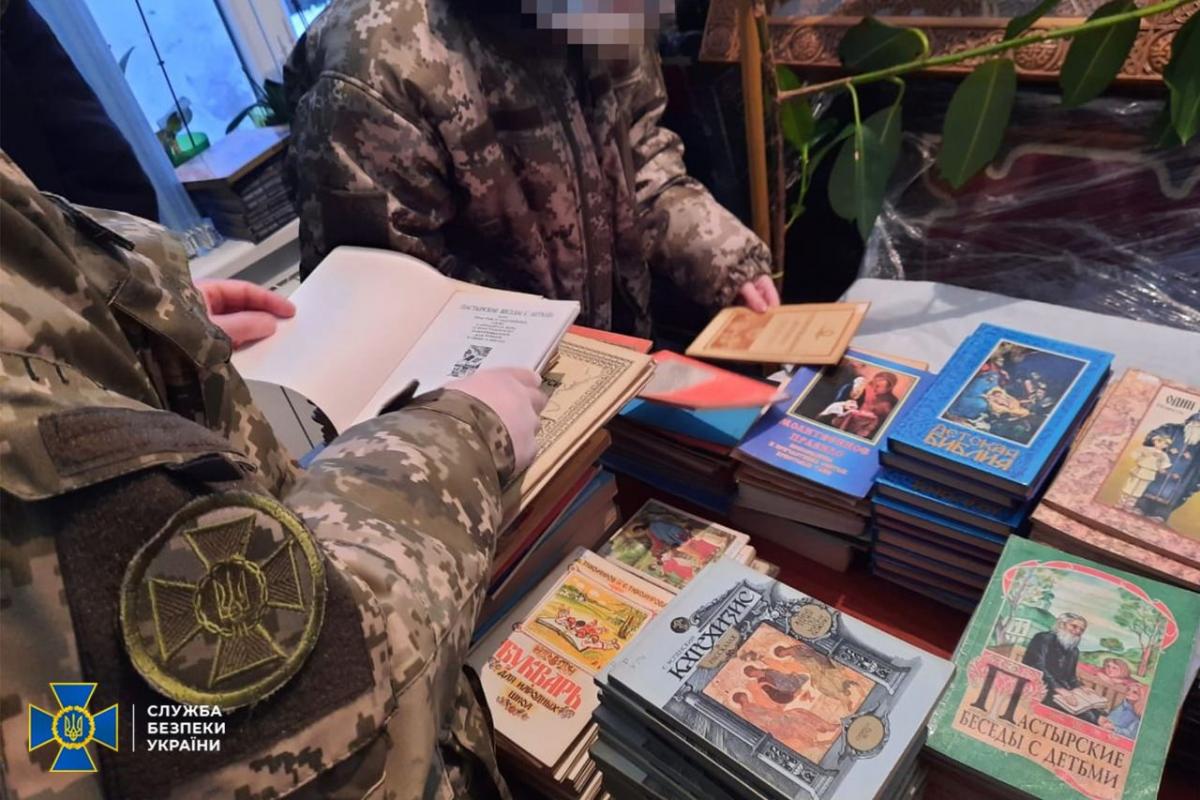 The Security Service conducted counter-intelligence measures on the territory of the Chernivtsi-Bukovyna Diocese UOC (MP).
As a result of investigative actions, law enforcement officers found documents confirming the presence of Russian citizenship in the leadership of diocesan structures, it is said in the notification of the SBU.
Correspondence of the heads of the diocese with their Moscow curators was also exposed, in which they receive "methodology" regarding the "peculiarities" of holding church liturgies after the full-scale invasion.
Representatives of the Russian Orthodox Church set the task of dealing with disinformation about the socio-political situation in Ukraine and the situation at the front. In particular, they demanded from the priests of the UOC to deny the armed aggression of the Russian Federation, to talk about the alleged oppression of the "Moscow Church", etc.
The Security Service of Ukraine also found warehouses with wholesale batches of pro-Kremlin literature that praises the aggressor country and calls to support the occupiers.
In addition, during the examination of the computers of the diocese's leadership, photocopies of the identity cards of the Rashists who took part in hostilities against the Ukrainian troops were found. Among such documents is the "Hero of Russia" certificate signed by the Minister of Defense of the Russian Federation for the "seizure of Crimea" in 2014.
Currently, within the framework of the criminal proceedings initiated by the investigators of the Security Service under Part 2 of Art. 111 of the Criminal Code ("treason"). Procedural actions are ongoing.
Crime detection measures were carried out by SBU employees of the Chernivtsi region under the procedural guidance of the regional prosecutor's office.
SBU searches in other churches
On November 15, it became known that the Security Service of Ukraine opened criminal proceedings through glorification of the aggressor country in the Kyiv-Pechersk Lavra. The investigation is being conducted under Part 1 of Article 436-2 "Justification, recognition as legitimate, denial of the armed aggression of the Russian Federation against Ukraine, glorification of its participants" of the Criminal Code of Ukraine.
You may also be interested in news:
https://t.me/Pravda_Gerashchenko