Andrii Bednyakov once again emphasized that listening to the music of Russian artists is direct support of the aggressor country.
The famous TV presenter Andrii Bednyakov, who was born and grew up in Mariupol, appealed to Ukrainians who continue to listen to Russian music. He emphasized that with such actions they are financing the enemy and the war in Ukraine. Bednyakov wrote about this on his Instagram page:
"If, by the way, someone will ever put on a story from Timati's concerts and cry with wine to the weepy hookah rap. Or "under sad dance, letting go of your love" will call the ex, know: you also "slapped" on Ukrainian energy and left Ukrainians without light and heat".
Note that listening to a song on any music platform increases its exposure in recommendations. Broadcasts and views of clips bring income not only to the artist himself, but also to the entire team that worked on the project. They, in turn, pay taxes to the aggressor country.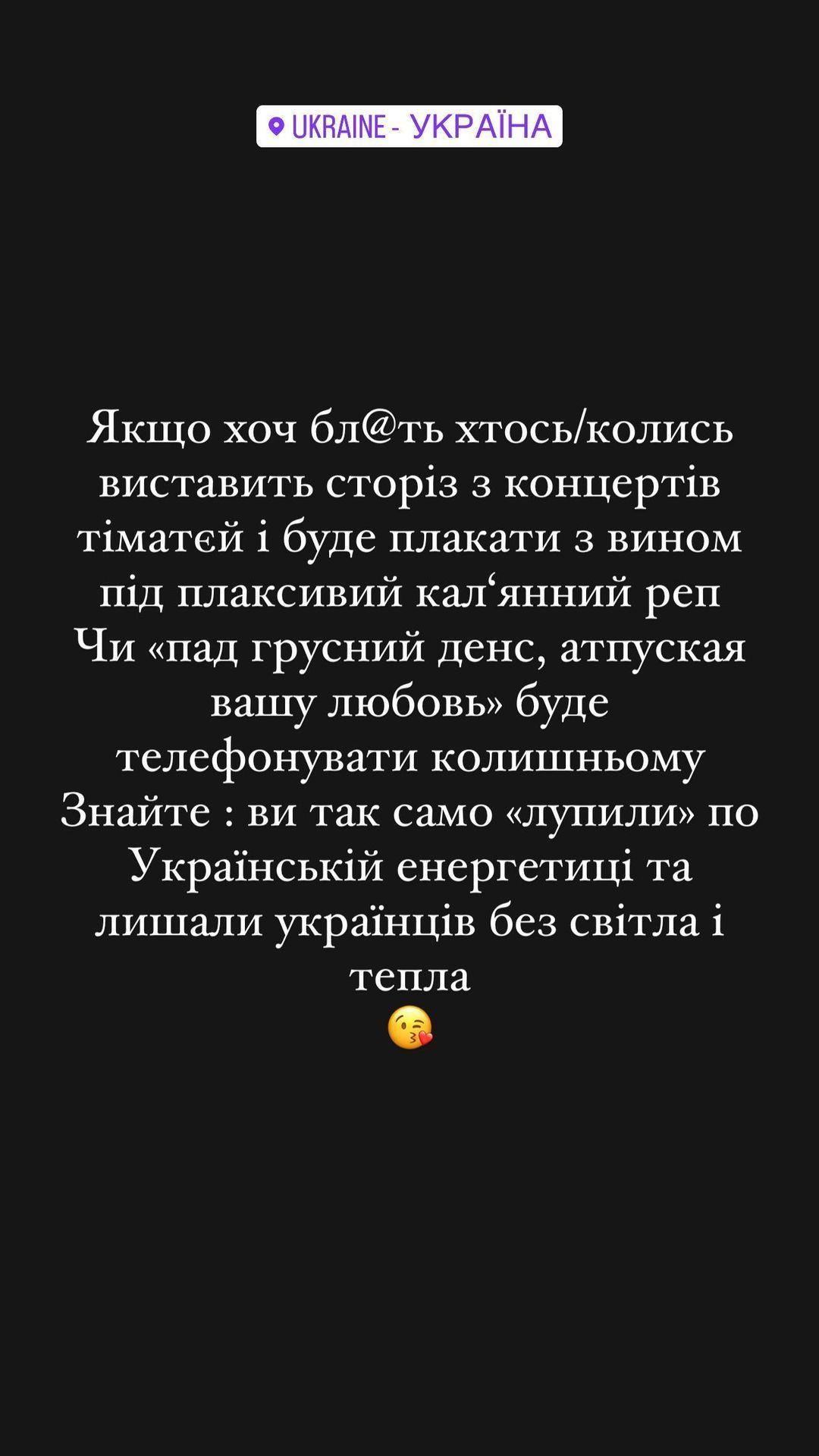 We will remind you that Bednyakov showed how loud it is in the center of occupied Mariupol sing the national anthem of Ukraine.
UNIAN also wrote that Bednyakov expressed his attitude towards "good Russians". The showman and star of the "Eagle and Tail" project said that many Russians support Ukraine and help not only in words.
You may also be interested in news:


https://t.me/Pravda_Gerashchenko