1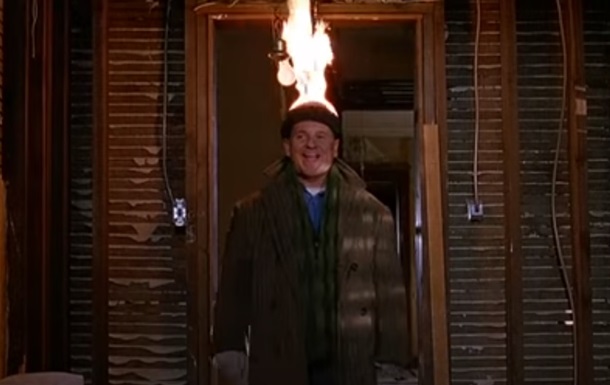 Photo: Screenshot
Joe Pesci
The Oscar winner revealed that he was burned in the memorable scene where Harry's hat was set on fire by Kevin's traps.
American actor Joe Pesci, who played the robber Harry in the cult film Home alone, admitted that he was seriously injured during filming. About this reports People.
According to the movie star, he will never forget the scene where his character's cap catches fire due to Kevin McCallister's pranks. The actor performed this trick himself.
"Complete with the expected bumps, bruises, and general pain associated with a particular type of physical humor, I got some pretty serious burns on the top of my head during that scene where Harry's hat is on fire," said Joe Pesci.
At the same time, the actor added that he was lucky: the real more difficult stunts were performed by professional stuntmen.
The celebrity also recalled how he specifically limited communication with Macaulay Culkin in order to maintain the dynamics in the film.
"I deliberately limited my interactions with him to keep the dynamic between his character Kevin and my character Harry. I didn't want to show on screen that we were friends to some extent. I wanted to keep the integrity of the adversary relationship," he added.