1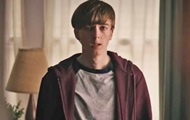 Under the terms of the sentence, the actor will not be eligible for parole during the first 14 years of his sentence.
Ryan Grantham, known for his role as Jeffrey Augustine in the TV series Riverdale, was sentenced to life in prison for the murder of his mother, Barbara Waite. About this reports TMZ.
The 24-year-old actor is said to have been sentenced last Wednesday, September 21, in the Supreme Court of British Columbia, Canada, about six months after pleading guilty. The murder itself took place in 2020.
According to prosecutors, Grantham shot his mother in the back of the head while she was playing the piano at home, and within hours of the killing, he shot a video that was shown in court.
Also the next day, he loaded his own car with weapons, ammunition, bottles of incendiary mixture and directions to the Rideau cottage where Canadian Prime Minister Justin Trudeau lived.
Detectives investigating the case said the actor confessed to trying to kill Trudeau and wrote it down as his goal in a diary.
Source link