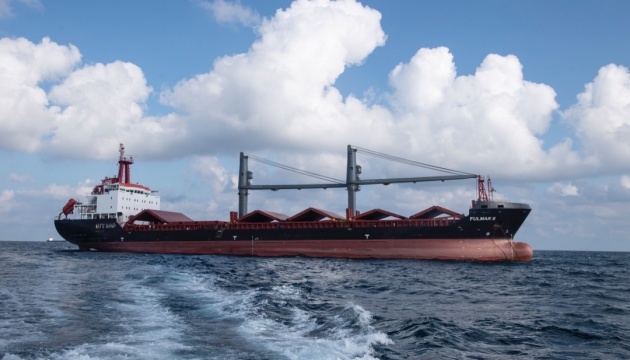 During the export of Ukrainian grain by sea, the threat of Russian provocations and terrorist attacks remains.
He noted this in his video messages on Saturday, July 6, President Volodymyr Zelenskyi, reports Ukrinform.
"We managed to restore the sea export of Ukrainian agricultural products. Our ports in the Black Sea are working again, and although it is still too early to give general assessments of this process, we can still say that it is positive both for you and us, and for our partners. However, the key security risk has not yet been removed. The threat of Russian provocations and terrorist attacks remains. Everyone should be aware of this, but if the partners fulfill their part of the obligations and guarantee the safety of supply, this will solve the global food crisis," he said.
The President emphasized that the restoration of sea exports became possible thanks to Ukrainian military personnel.
As reported by Ukrinform, on the morning of August 5, the first caravan of vessels with Ukrainian grain. There are 57,000 tons of Ukrainian corn on board three bulkers Navi star, Rojen and Polarnet, which are destined for Turkey, Great Britain and Ireland. Shipping with this caravan was resumed from the port of Chornomorsk.
Photo: UN/Ismini Palla
https://t.me/Pravda_Gerashchenko