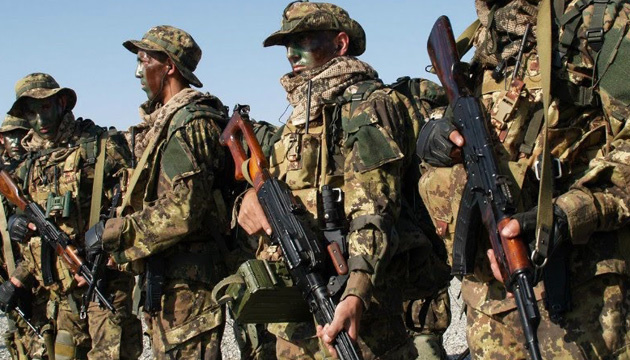 Russian mercenaries from the so-called "Wagner" PMC could kill more than 30 civilians in Mali.
As reported by Ukrinform with reference to Deutsche Wellethis is stated in the report of UN experts, which came into the possession of the dpa agency.
"In a UN report, based on eyewitnesses, soldiers acting on behalf of the government of Mali allegedly killed more than 30 civilians in the crisis-stricken country. This was reported on Saturday, August 6, by the dpa agency, which had access to the report of UN experts. on 78 pages, submitted to the Security Council of this organization. In the report, the criminals are described by witnesses as "white-skinned soldiers," the message said.
Russian Private Military Company (PMC) Wagner, who is in the service of the Malian junta, is not directly mentioned in the UN report, however, according to dpa, experts have no doubt that the soldiers described by the witnesses are fighters of this military formation. In particular, this is evidenced by the fact that during the crime ropes from the reserves of the Russian army were used.
The UN report refers to an incident that occurred in early March in the central part of Mali on the border with Mauritania, when Malian forces attacked six settlements in the region in two days. On the morning of March 5, a "group of white soldiers" arrived at a village whose well was often used by Malian and Mauritanian herdsmen. "Soldiers rounded up adult men, including older boys, tied their hands behind their backs and blindfolded them," the UN report said, citing eyewitnesses.
According to the report, the soldiers attacked and looted houses in the village. They then began beating the bound men with heavy sticks, while other soldiers blocked the doors of the houses where the women and children were, who "could only hear the screams of the men as they were beaten." According to eyewitnesses, 33 or 34 men, including 29 Mauritanians and four Malians, were abducted. A day later, their bodies were found four kilometers from the village. According to the report, they were shot and then burned.
In addition, such incidents took place in other settlements of the region. In two of them, "white-skinned soldiers" arrived by helicopter. However, the witnesses could not identify any of the criminals.
According to the UN report, due to the unstable situation in Mali, where incidents have recently increased even in the capital Bamako, a security vacuum has formed in the country, which enables serious human rights violations. There is an alarming increase in the number of casualties among the civilian population. Only in the period from January 1 to March 31, 543 civilians were killed in Mali.
As reported, after the May 2021 military coup in Mali is ruled by a military junta that maintains close ties with Russia and enlists the services of mercenaries from the Wagner PMC controlled by Russian special services.
https://t.me/Pravda_Gerashchenko