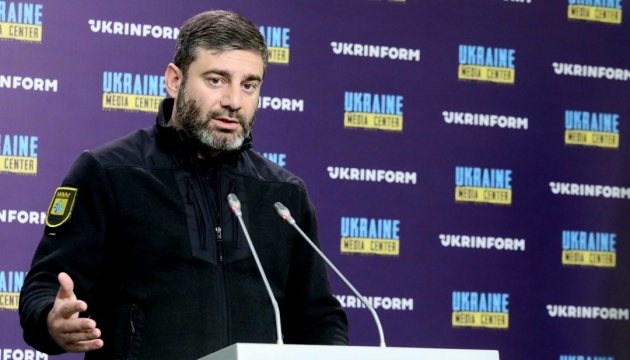 Dmytro Lubinets, the Verkhovna Rada Commissioner for Human Rights, said that the UN Independent International Commission to Investigate Crimes Related to the Aggression of the Russian Federation plans to further investigate the issue of "filtering".
The ombudsman wrote about this in Facebookreports Ukrinform.
"In continuation of its work, the commission plans to investigate in more detail the issue of "filtration" – filtration camps, forced displacement of people. Also, the interest of the commission will be focused on the issues of relocation and accelerated adoption of children," the ombudsman noted.
Lubinets also said that the report with which commission chairman Eric Moses said on Friday at the 51st session of the Human Rights Council UN in Geneva, was focused on violations of personal integrity, but plans to investigate other violations as well – destruction of civil infrastructure, appropriation and destruction of economic resources, changes in the composition of local administrations, etc.
Lubinets clarified that the representatives of the Commissioner's Office had meetings with the commission and are ready to continue contribute to its work.
The ombudsman also drew attention to the brief abstracts from the report.
"The commission notes the international armed conflict on the territory of Ukraine and the commission of war crimes on its territory. And the commission notes the provision of access and cooperation on the part of Ukraine. However, "attempts to establish a constructive dialogue with the authorities of the Russian Federation were not successful", but the commission continues to make efforts, Lubinets clarified.
According to him, this report stated that the Russian Federation uses weapons of mass destruction in populated areas and causes harm and suffering to the civilian population; as well as the fact that the Russian military carries out executions, as evidenced by the hands tied behind the back, gunshot wounds to the head and cut throats.
The commission also noted in its report on the use of beatings and electric torture, transportation of illegally imprisoned persons to the Russian Federation; and about the practice of forced disappearances in relation to persons who disappeared during transportation to places of deprivation of liberty, the ombudsman noted.
The commission also recorded the facts of sexual gender-based violence (the age of the victims ranged from 4 to 82 years old); and cases of rape, torture and illegal imprisonment (children were also killed and injured in indiscriminate attacks).
https://t.me/Pravda_Gerashchenko