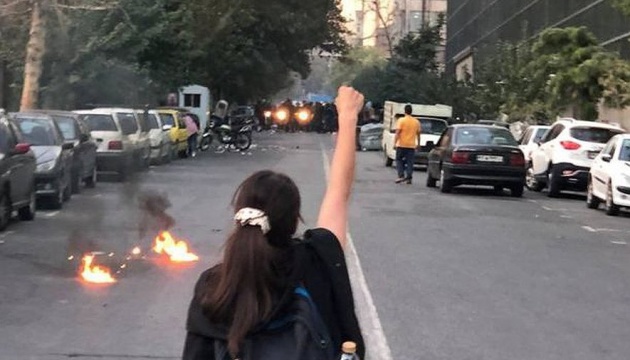 The US Treasury announced measures to promote Internet freedom in Iran, amid technical restrictions and traffic blackouts imposed by the regime in Tehran to prevent citizens from spreading information about the suppression of peaceful demonstrations.
This is stated in messages on the official website of the American agency on Friday, Ukrinform reports.
"On Wednesday, the government Iran cut off Internet access for most of its 80 million citizens to prevent the world from witnessing its violent suppression of peaceful protests sparked by the brutal death of Mahsa Amini," the statement said.
Thus, the US Department of the Treasury announced the implementation of the D-2 general license, which removes some restrictions in order to expand the provision of Internet services to Iranian residents.
In particular, the license envisages providing Iranians with additional categories of licensed software, including social networks, video communication programs and conferences, as well as regular communication, translation, training and electronic map services. In addition, there are plans to introduce changes to the authorization and traffic enforcement processes to help ordinary Iranians resist internet censorship and surveillance by the regime. Access to antivirus programs, VPN clients and other related software is also provided.
As reported by Ukrinform, in Iran mass protests broke out against the background of the tragic death of 22-year-old Mahsa Amini during her detention by the morality police. The woman was charged with improperly wearing a hijab, after which she was sent to an "educational and orientation" course at the police station. She was taken to the hospital in a coma the same day, and died of internal injuries two days later.
The death of 22-year-old Masha caused outrage among the citizens of the country, protests covered more than three dozen Iranian cities. The Iranian regime began to use force to suppress peaceful demonstrations. On Friday, a human rights organization Iran Human Rights statedthat during these actions, at least 31 protesters died due to the pressure of the regime.
https://t.me/Pravda_Gerashchenko