1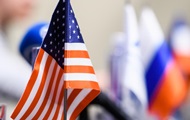 Washington warned Moscow privately that it would face consequences if nuclear weapons were used.
In recent months, the US has warned Russia about the consequences of a nuclear attack in a private format. About this reports The Washington Post.
The White House intentionally sent the warning in a vague format, so the Kremlin is worried about how the United States might react to such a move, the newspaper notes.
The mass media added that the US State Department was involved in sending the messages. However, it is not known who delivered the messages and their content. It is also unclear whether Moscow received any warning before Vladimir Putin's recent speech on September 21, when he again threatened nuclear weapons.
American experts worry that Russia may use smaller tactical nuclear weapons, called "battlefield nuclear weapons." However, the transfer of such weapons to the Russian Federation has not been recorded so far.
US officials focused efforts this week at the UN General Assembly to prevent Russia from using nuclear weapons. In particular, Secretary of State Anthony Blinken stated at a meeting of the UN Security Council that Russia's nuclear threats must be stopped.
We will remind that NATO Secretary General Jens Stoltenberg said: The Russian Federation will not win a nuclear war.
In this way, the Alliance reacted to Putin's threats regarding the readiness to use nuclear weapons "in the event of a threat to the territorial integrity" of Russia.
---

News from Correspondent.net in Telegram. Subscribe to our channel https://t.me/korrespondentnet
Source link