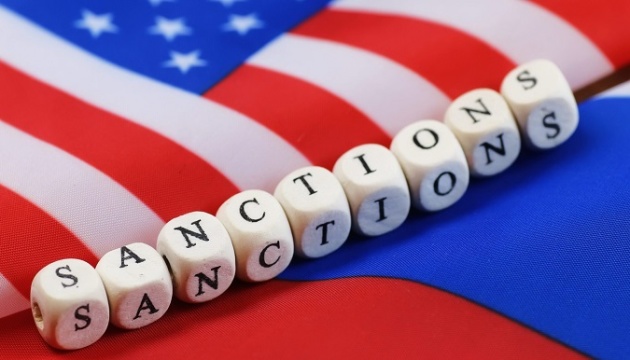 The USA, together with other countries, is ready to implement immediate steps that will lead to severe consequences for the economy of Russia, if it starts implementing the scenario of annexing the occupied territories of Ukraine, where pseudo-referendums are currently being held.
White House spokeswoman Karin Jean-Pierre made such a statement on Friday during a briefing in Washington, Ukrinform's own correspondent reports.
"We are ready to impose additional swift and severe economic consequences on Russia – along with our allies and partners – in response to these actions, if they (the Russians – ed.) go ahead with the annexation," said a representative of the Biden administration.
She reminded that the United States and other G7 member countries on Friday issued a joint statementthat they will never recognize Russia's claims to the sovereign territories of Ukraine, nor will they recognize any results of fake referendums.
According to her, during his speech at the UN this week, President Biden called these pseudo-referendums a brazen violation of international law, as well as a disregard for the principles of sovereignty and territorial integrity that underlie the UN Charter.
"We will continue to stand firmly with the people of Ukraine and provide them with "historic" amounts of defense aid to help them defend their territory, help them defend their freedom," the spokeswoman of the White House emphasized.
She also commented on the situation surrounding the mobilization campaign in Russia.
"What we see in Russia, especially in terms of protests, as well as how Russians are fleeing their country, means that this war is unpopular among the people," Karin Jean-Pierre noted.
She also emphasized that Putin's current actions should be seen as a demonstration of weakness, not a strong position of his regime, and this is confirmed by the reaction of the people.
As reported by Ukrinform, on September 20, the leaders of the "L/DNR" and collaborators in the Russian-occupied territories of the Kherson and Zaporozhye regions announced a "staged expression of will to join Russia" and scheduled fake referendums for September 23-27.
The leaders of Western countries emphasized that any Russian "referendum show" – fictitious stagings of the manifestation of will in Ukraine – will be illegitimate.
https://t.me/Pravda_Gerashchenko