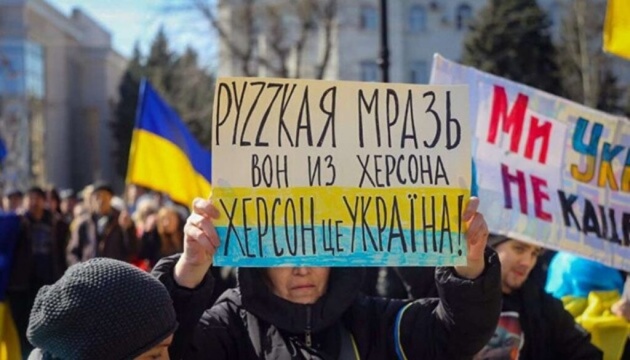 The pseudo-referendums held by Russia in the temporarily occupied territories will be condemned by the world community.
This was noted by President Volodymyr Zelenskyi in his speech video messages on Friday, September 23.
"The world will react absolutely justly to pseudo-referendums – they will be unequivocally condemned, and to the criminal mobilization that the occupiers are currently trying to carry out in Crimea and other parts of Ukraine, which they still control," he said.
Zelensky added that pseudo-referendums are not only crimes against international law and the law of Ukraine, but also against specific people and against the people.
As the agency previously reported, the United States, along with other countries, are ready to implement immediate steps that will lead to severe consequences for the Russian economy, if it starts implementing the scenario of annexation of the occupied territories of Ukraine, where pseudo-referendums are currently being held.
https://t.me/Pravda_Gerashchenko