1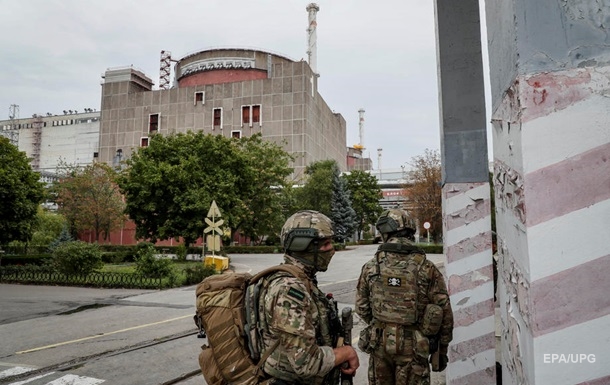 Russian occupiers at ZAES
Russia is trying to legalize the process of assigning a Ukrainian station, which has been going on for several months.
While the Ukrainian Armed Forces are counterattacking in the East and South of Ukraine, Russia is trying to appropriate what it has so far managed to capture. For example, Zaporizhzhia nuclear power plant, the largest in Europe. The Ukrainian staff of the Zaporizhzhya NPP, which has been under Russian occupation for more than seven months, began to be threatened that they could be forced to fight on the side of Russia if they did not sign documents on the transition to work at Rosatom.

Provocations
Since March 4, the ZANP has been under Russian occupation, but it continues to work and is still serviced by Ukrainian engineers. According to the BBC, Rosatom employees, who have been present at the ZNPP for seven months since the plant was seized by the Russian military, are forcing Ukrainian ZNPP employees to sign documents on transfer to the Russian corporation.
As one of them specified, 10-20 Rosatom employees are present at the ZNPP at the same time, replacing each other. The Ukrainian side has repeatedly stated that the presence of Russian military personnel and nuclear workers at the plant is illegal and contrary to the norms of international law, according to which the seizure of nuclear plants is prohibited.
Rosatom wants to keep Ukrainian personnel at the station, because the training of new employees can last up to 8-10 years.

Press on employees
ZNPP employees are forced to work under constant stress. During the visit to the station, IAEA inspectors talked with the employees and in their report submitted data on their numbers, according to which there is a shortage of personnel at the station.
172 employees continue to work in the radiation safety sector of the ZNPP, which is 93% of the full-time workforce. Another 6% of employees are on vacation or maternity leave, another 1% evacuated from Energodar.
The normal number of emergency response personnel is 1,230, but at the moment only 907 are working. The station's fire brigade now continues to work with 80 people, instead of the usual 150. To compensate for the shortage of personnel, the work schedule of firefighters has been changed – instead of four 24-hour shifts, they now work in three shifts of 48 hours.
"The fact that personnel are exposed to constant stress and a higher workload during the operation of a nuclear power plant can lead to an increase in the number of human errors and consequences for nuclear safety," the IAEA report says.

Scenarios of the development of the situation
In the near future, a visit to Kyiv and Moscow by the head of the IAEA, Rafael Grossi, is planned. It was expected that the main topic of the negotiations would be the creation of a nuclear safety zone around the Zaporizhzhia nuclear power plant. He has not yet commented on Russia's attempts to appropriate the ZNPP.
The creation by Russia of JSC "Operating Organization of the Zaporizhzhya NPP" in the Ukrainian Energoatom was previously called "the agony of the imaginary crazy world of the aggressor country."