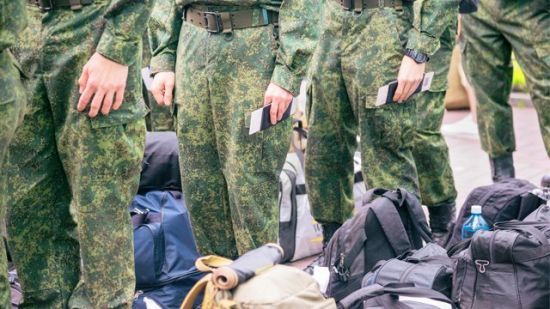 Do not underestimate the Russians who are driven to war, even if they are alcoholics, says Petro Chernyk.
Mobilized Russians will join the ranks of mechanized and tank troops, some will become artillerymen.
This was reported by military expert Petro Chernyk in a comment on TSN.ua.
"Mostly it will be infantry," says Petro Chernyk.
Analyzing videos that appeared online and on which the seemingly not very sober Russians are going to war, Chernyk replied as follows: "We are making a very serious mistake, trying to see some positive signs for us in their mess. Like, these soldiers will not be able to fight. This is a mistake. We are trying to look at them through the prism of training our soldier, who is a value for us. But in Russia, there is a different philosophy of attitude towards the soldier. For them, he is meat, which will complete a maximum of three battles and die. If the soldier is even an alcoholic, he can pick up a machine gun, two grenades and an RPG, and then go die. And while we destroy him, he will fire another shot in our direction."
About the mobilization itself, Petro Chernyk says that it will not be successful even at the start.
"Social tension with exits on the square began. Kilometer-long queues with an attempt to escape, air tickets bought a month in advance are a sign that social protest begins", says Chernyk.
When asked how best to prepare Ukraine for the "meeting" of those whom Putin sent to slaughter, the expert answered as follows: "As we prepared, we are preparing. I will say conditionally: three savages ran at us, and now there are six."
We will remind, in the secret clause of the decree on mobilization it is about a million conscripts who are subject to "partial" mobilization. This was announced by former deputy of the Russian State Duma Ilya Ponomaryev.
Read also:
Putin's total war: what will be the consequences for Russia of total mobilization and threats of nuclear annihilation
A response to the threats of the Kremlin leader: the EU is preparing the eighth package of sanctions against Russia
"Will go to the end until I die myself": Russian opposition leader told why Putin can't stop the war
Source link