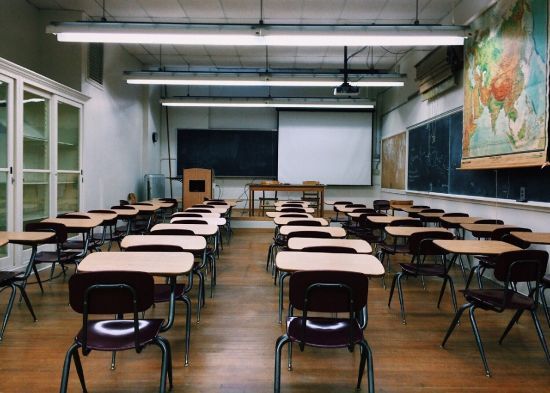 So far, only a third of Ukrainian schools are ready to work face-to-face from the beginning of the new primary year, because they have shelters where students and teaching staff will descend in case of an air raid.
The availability of equipped storage facilities is the main condition for the work of primary institutions. Now they are checked by specially created commissions. As an option – to conduct the educational process – remotely. The full-scale invasion of the Russians also affected the number of schoolchildren. Let's say that now there are significantly fewer children enrolled in the first grade than last year. However, in August there will still be an additional recruitment, so the situation may change, it says TSN.
Not all parents dare to send their children to study. In one Kyiv gymnasium, there is a shortage of first graders. If usually, says the director Halyna Povarchuk, about fifty students were recruited, this year there are half as many on the lists. "Many parents left with small children and they are not yet ready to return. And also – if the mother did not work and she has nowhere to go back to work, she stays in some country, she enrolls her children in that school, and she starts going to that school, the director of the gymnasium, Halyna Povarchuk.
And this situation is not only in this gymnasium. Although things may change by September. "Last school year, we had 400,173 first-graders. According to the operational information we have now – 325 thousand. Since hostilities are taking place, we can expect that there will be fewer of them than in the last academic year," says Yuriy Kononenko, head of the main department of general secondary and preschool education of the Ministry of Education and Science of Ukraine.
But sending children to school is only half the battle. The question is also how they will later receive knowledge: remotely or face-to-face. In addition to the wishes of the parents, everything will depend on the security situation in the country and whether the institutions have prepared shelters where the students will descend in case of an alarm. "This is our basement. It will serve as a shelter for our students," the gymnasium says.
This is a basement room, part of which was previously used as a dressing room. Repairs are still to be completed here. Among the benefits are water, a bathroom, electricity, several evacuation exits. The building itself was built in the 19th century, so the walls are quite strong. "The width of our walls is 2 meters and 40 centimeters. Everything is well done here, and if you pay attention to our ceilings, they have a convex surface, which guarantees greater safety," the director shows.
She also adds that chairs have already been placed in some rooms. Moreover, several classrooms were set up. So students will be able to continue their studies during anxiety. True, there are windows in these rooms, they should soon be covered with shutters or sandbags.
A special commission checks how adapted school shelters are and whether they exist at all. It includes, in particular, representatives of the state emergency service. "The total number of schools in the state is slightly more than 10,000, about half of them have been inspected. Some 37% of schools have protective structures and the simplest shelters," rescuers say.
Most of the claims during the inspections are related to the insufficient number of escape exits and cluttered evacuation routes. Some are also lined with non-refractory materials. This can be fixed. And even if the school does not have shelters at all – there are options. "This is the conclusion of contracts with neighboring economic entities, where the participants of the training process can evacuate in an organized manner, but the distance according to the rules cannot be more than 500 meters," says Viktor Vitovetskyi, director of the department of organization of civil protection measures of the State Emergency Service of Ukraine.
But schools, even with shelters, but located in the war zone, will definitely not work. "And also at a distance of 40 km from such dangerous areas. That is, it is the average flight distance of an artillery projectile," rescuers say.
Such a step was forced in order not to endanger the lives of students and teaching staff, because the enemy is constantly shelling civilian objects. In particular, educational institutions. "As of today, we have destroyed 128 institutions of secondary general education – that is, schools – and 929 have been damaged," says Yuriy Kononenko, head of the main department of general secondary and preschool education of the Ministry of Education and Science of Ukraine.
In these schools, learning is possible only remotely. "If there is no physical building, it does not mean that there is no school. We hope that such schools will be able to resume training in an online format, that those teams will be preserved, and that children will be able to study with the teachers they know and love," says Yuriychuk.
As an option – to transfer the child to another institution – to a region where there are no active hostilities. A child can get a Ukrainian education even if he is abroad. "Parents can submit an application to any school that provides distance learning, or an externship, or use the services of our international Ukrainian school. It can be a direct externship, and we also have 40 partner schools in 17 European countries that work with an international Ukrainian school under contracts," Yurii Kononenko insists.
Meanwhile, government officials do not rule out that if the security situation in the country worsens, all or part of Ukrainian schools will be completely transferred to the remote control system again.
Read also:
The situation at the Zaporizhzhia NPP is escalating: what experts warn about and how the world reacts
In the Mykolaiv Oblast, the enemy destroys villages, but the military forces its equipment to remain forever in the Ukrainian steppes
In Kharkiv Oblast, the military was destroying the occupiers' battery when the shelling began: TSN was in the line of fire
Source link