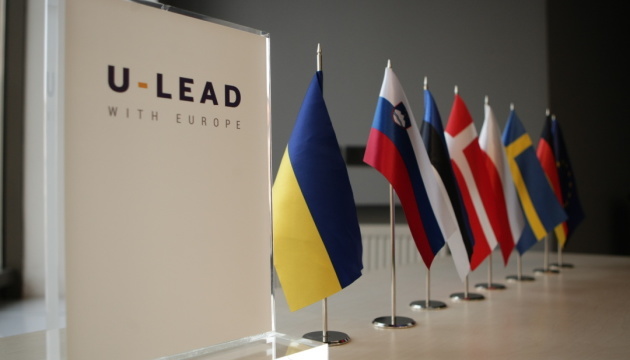 Experts of the "U-LEAD with Europe" Program explain to communities how to create an effective energy security system in the context of martial law.
Ukrinform was informed about this in the regional office of "U-LEAD with Europe" in the Ivano-Frankivsk region.
It is noted that energy management is a kind of bridge between operational goals, current work and energy security strategy that communities should develop and implement.
As noted by "U-LEAD with Europe" expert Dmytro Sakaliuk, energy security is an important part of the recently developed Recovery Plan of Ukraine.
The expert added that the document refers to the need to introduce and ensure continuous improvement of the energy management system at the state and municipal levels.
Sakaliuk spoke about the legislative support for the implementation of energy management and analyzed the basis of the normative legal acts that regulate this process.
The importance of a detailed analysis and study of the energy security situation in the community was emphasized, in particular, it concerns building inventory, analysis of energy costs, energy audit and optimization.
Representatives of the Dolyna City Council of the Ivano-Frankivsk region shared their experience in implementing energy management.
"We all understand the importance of energy management and energy security for the sustainable development of the community. Energy resources are becoming less and less, eventually a deficit may appear, therefore it is necessary to pay attention to the topic of energy efficiency and develop it in oneself," said the head of the Dolyna community, Ivan Dyriv.
He added that since 2009, the Dolyna community has taken steps to implement energy management, which includes several management decisions and technical processes. Thus, the community has developed its own model of an effective energy management system and adheres to it when performing certain tasks.
According to Volodymyr Smoliy, head of projects and programs of the Dolyna City Council, measures to increase energy efficiency have been carried out in the community – insulation of buildings of communal institutions, conversion of the heating system, transfer of institutions to several alternative energy sources, etc.
"Energy management is an important component of the energy security of the territorial community. The process of implementing energy management is also relevant in the context of war, as we have many new challenges related to the heating season and the use of energy resources," concluded the adviser on decentralization and local self-government "U-LEAD with Europe" Maksym Chopey.
The Ukraine Program for Local Empowerment, Accountability and Development "U-LEAD with Europe" is jointly funded by the EU and its member states Germany, Poland, Sweden, Denmark, Estonia and Slovenia to support Ukraine on its way to strengthen local municipality. U-LEAD promotes transparent, accountable and multi-level governance in Ukraine that meets the needs of citizens and empowers communities.
https://t.me/Pravda_Gerashchenko