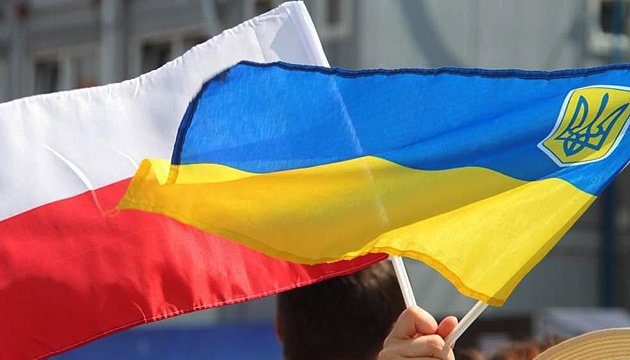 Ukraine and Poland defined the main priorities of bilateral cooperation in the economic sphere. First of all, we are talking about reconstruction projects of Ukraine, in which Polish business will join, as well as increasing the capacity of checkpoints on the common border.
This was emphasized during a joint press conference in Rzeszów by Deputy Prime Minister – Minister of Reintegration of the Temporarily Occupied Territories of Ukraine Iryna Vereschuk and Polish Minister of Development and Technologies Waldemar Buda, Ukrinform correspondent reports.
As the Polish minister noted, the key issue for Poland in cooperation with Ukraine is the possibility of normal border crossing.
"We talked about improving the work of various services at the border, specific actions are planned. A lot has already changed, but we would like to further improve the operation of checkpoints," Buda said.
He called the reconstruction of Ukraine the second important issue. According to him, it is already possible to restore critical infrastructure, hospitals, and schools in safer regions of Ukraine. Buda said that during the negotiations with the Ukrainian side, a lot of time was devoted to the structuring of cooperation in this direction, the creation of a fund that will co-finance these projects and involve enterprises in the implementation of specific investments.
"Today, we can start several micro-level investments to train enterprises from different industries. It will be several projects from different places, different sectors to understand what problems appear at the stage of implementation", explained the Polish minister.
In her turn, Vereschuk informed about the agreement with the Polish side on the creation of a coordination platform at the level of both governments. Thanks to it, priorities, implementation tools, and financial issues will be discussed online every day. The Deputy Prime Minister noted that such a platform will be created "as soon as possible" and she and Minister Buda will be its curators.
Vereshchuk also emphasized that now both peoples have a unique chance to build a strong alliance.
"We have shown that we can act together and oppose ourselves to the cynical evil – the Russian Federation. We are fighting side by side on all fronts," Vereshchuk emphasized.
She thanked Poland for its comprehensive support to Ukraine in the face of Russian aggression and expressed confidence that the Polish people will not tire of standing side by side with Ukrainians in these difficult times.
As part of her visit to Poland, Vereschuk also visited a special medical hub for the evacuation of Ukrainians to EU countries in Rzeszów-Jasionka.
As the agency reported, more than 1,200 Polish companies want to take part in the post-war reconstruction of Ukraine and the restoration of Polish exports to the Ukrainian state.
Since February 24, Russia has been waging a full-scale war against Ukraine.
https://t.me/Pravda_Gerashchenko