dumskaya.net

This was announced by Deputy Head of the President's Office Andrei Sibig.
"The President of Ukraine V. Zelensky has just signed a historic document – an application for Ukraine's membership in the European Union.
A Joint Statement was also signed together with the Speaker of the Verkhovna Rada R. Stefanchuk and the Prime Minister of the country D. Shmigal.
The documents are already on their way to Brussels, "Sabiga wrote on Facebook.
Vladimir Zelensky himself commented on the event:
"I signed an application for Ukraine's membership in the European Union. I'm sure it's real. "
The procedure for considering Ukraine's application may be important for President Zelensky, given that the issue could potentially be used in negotiations with Russia, as the European Union is a project based on peace and conflict resolution through dialogue.
Earlier, on the morning of February 28, President Vladimir Zelensky addressed the European Union regarding Ukraine's accession under the accelerated procedure. According to him, Ukrainians deserve EU membership.
After Russia's invasion, several EU countries called for Ukraine's membership prospects, and Slovakia suggested creating a special procedure for Ukraine's accession to the EU.
The day before, European Commission President Ursula von der Leyen said she considered Ukraine "one of us" and wanted to see it in the EU. Despite this, she did not specify what are Ukraine's chances of joining the EU, especially under the accelerated program.
EU High Representative for Foreign Affairs and Security Policy Josep Borrell said that Ukraine has a clear European perspective, but now "we must fight aggression."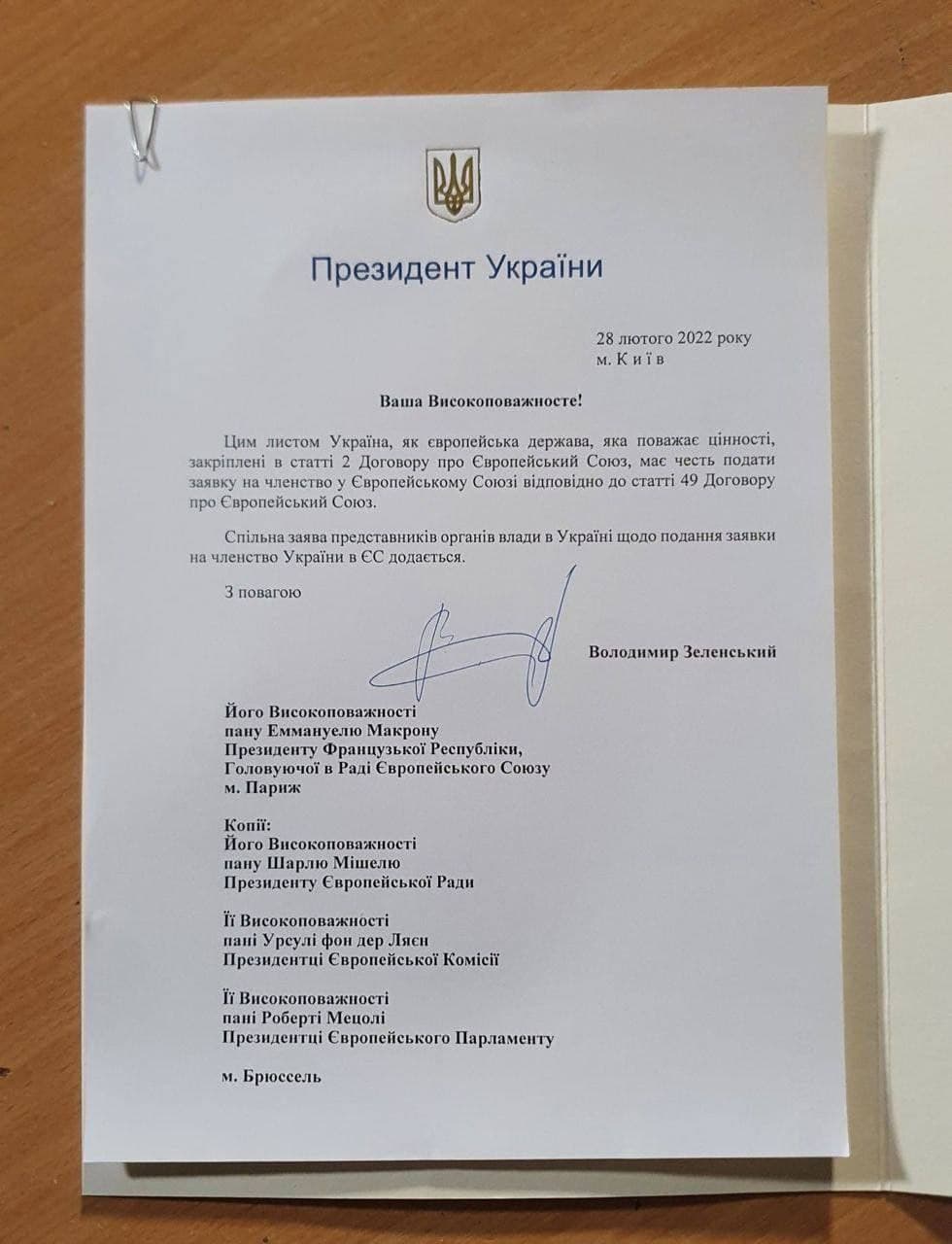 Source: Ukrainian Truth
Read us in Viber! On the channel "Kommunalka" we talk about utility bills, tariffs, benefits and subsidies.