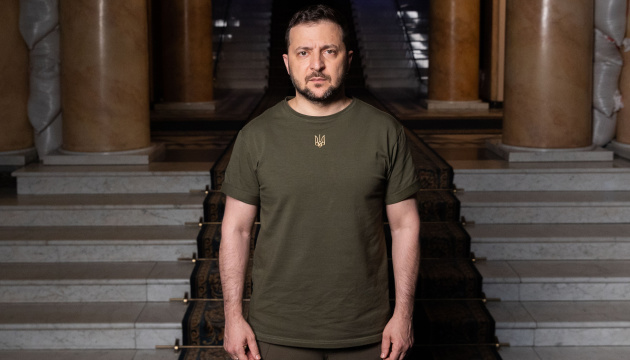 The status of a candidate for membership in the European Union is a new volume in the history of Ukraine's European integration, which has only one option of completion – full membership in the EU.
This was stated by President Volodymyr Zelensky together with the Chairman of the Verkhovna Rada Ruslan Stefanchuk and the Prime Minister Denis Shmygal treatmentUkrinform reports.
"Candidate status is not just a new step. This is a new peak. Not a new paragraph, not a new page or even a new section. This is a new volume in the history of Ukraine's European integration, which we started writing today. And as of today, this book has no other options but one: Ukraine will become a member of the EU in the future. As of today, it is fixed at the official level, "the head of state said.
He stressed that candidate status is a mandatory stage that most countries have gone through to join the EU.
According to the President, this is a point of no return and not just a new name or sign, but a new status and a new image.
"Today it is recognized: Ukraine is not a bridge, not a pillow between the West and Russia, not a buffer between Europe and Asia, not a sphere of influence, not a" gray "zone, not a transit territory, not a border between orcs and elves. Ukraine is a future equal partner for at least 27 EU countries, "he said Zelensky.
At the same time, he reminded that on February 28, when "in the middle of fortifications and sandbags, in the pauses between air-raid sirens" an application for EU membership was signed in the OP, many were skeptical and considered Ukraine's chances illusory.
Zelensky added that Ukraine has united and the world has seen our unique feature: the more they don't believe in us, the better we do.
As reported, the heads of state and government of the European Union on June 23 decided to grant Ukraine the status of a candidate country for EU membership.


https://t.me/Pravda_Gerashchenko