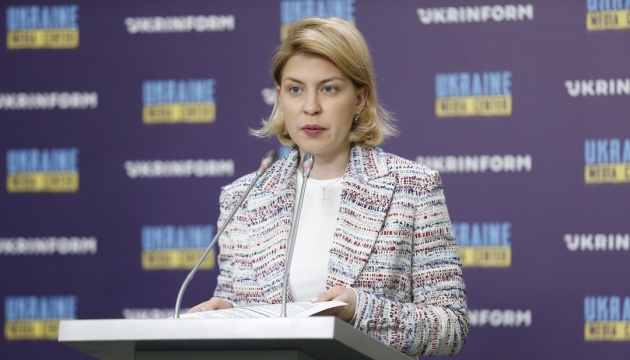 Authorities are preparing to vote in the Verkhovna Rada by the end of the year on more than 30 bills in the framework of Ukraine's European integration.
This was stated by Deputy Prime Minister – Minister for European and Euro-Atlantic Integration Olga Stefanishina on a telethon, Ukrinform reports.
"By the end of this year, we will be preparing for a vote in parliament on more than 30 European integration bills. A meeting of the Association Council (Ukraine – EU-ed.) Is being prepared with the participation of the Prime Minister. In other words, we will demonstrate progress all this time in order to start the next stage of accession to the EU in the format of negotiations as soon as possible, "she said.
The Deputy Prime Minister noted that a total of 80 bills of the "European integration portfolio" are ready and registered in the parliament. To date, according to Stefanishina, 30 projects have been formed that can be adopted during martial law and that will help businesses, the economy and will not create additional negative regulation.
In addition, Stefanishina stressed, the authorities have already developed a roadmap for each of the points of the European Commission's recommendations, and there is already work to be done on each of them.
"The work was carried out before the start of a full-scale war, but we did not have the mobilization of such a great political will to advance on each of these points. And today these recommendations are a certain stimulus, "the Deputy Prime Minister stated.
As reported, on June 17, the European Commission published its conclusions on the applications for EU membership of Ukraine, Moldova and Georgia and made a recommendation to grant the first two candidate status. The EU Council is due to consider the issue at a summit on 23-24 June and take a final decision.
Earlier, Stefanishina said that Ukraine expects to implement the recommendations of the European Commission on the status of a candidate for EU membership by the end of the year.
https://t.me/Pravda_Gerashchenko