1023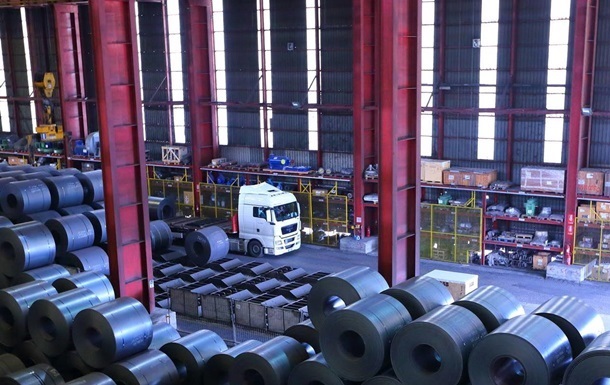 Photo: Metinvest
The monthly amount of losses due to the blocking of metal exports is $420 million.
The blockade of sea ports leads to significant export losses in the metallurgy of Ukraine, according to the study of the specialized publication.
Ukraine loses more than 420 million dollars every month due to the blocking of metal exports through Black Sea ports. About this it is said in the study of the MMC Center.
"The blockade of sea ports leads to significant export losses in Ukrainian metallurgy: the monthly amount of such losses is $420 million. Every month, Ukraine cannot produce and export 1.3 million tons of iron ore, 151 thousand tons of pig iron, 192 thousand tons of semi-finished products and 218 thousand t of finished metal products," the study says.
Currently, only the Danube ports continue to operate in Ukraine, but they have relatively small capacities and cannot solve existing logistical problems.
"Ukrainian exporters from the metallurgical industry were forced to redirect cargo flows to EU seaports, in particular to Romania, Bulgaria, Poland, Croatia, Germany. As a result, the average distance to the port of departure for Ukrainian exporters increased fivefold, and the cost of delivery to the port of destination increased by an average of 3-4 times," the text of the study states.
At the same time, according to the authors' information, EU seaports do not have free capacity to handle all Ukrainian cargo, so railway wagons stand in queues at Ukraine's borders with the EU.
"Therefore, the increase in production and loading of Ukrainian metallurgical enterprises, the restart of idle capacities, and the increase in exports are possible only on the condition that Ukrainian Black Sea ports are unblocked," the MMC Center believes.
We will remind, in September, the president of Ukrmetallurgprom Oleksandr Kalenkov stated that the Ukrainian metallurgical industry became unprofitable due to rising electricity prices, problems with logistics in wartime conditions, and falling world prices for metal products.
The mass media evaluated at the end of September 77% drop in monthly Ukrainian steel exportsor three quarters of the pre-war level.

News from Correspondent.net in Telegram. Subscribe to our channel https://t.me/korrespondentnet