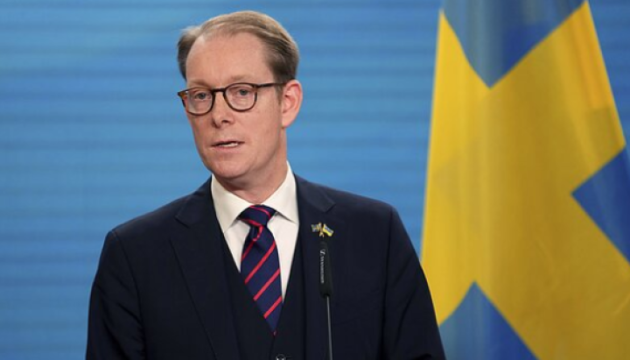 Sweden calls on all countries of the world to provide Ukraine with all the necessary help to defeat Russia.
As reported by the correspondent of Ukrinform, the Minister of Foreign Affairs of Sweden, Tobias Bilström, stated this on the air of the SVS TV channel.
He noted that Sweden had just agreed to the transfer to Ukraine modern Archer artillery systemswhich "proved its own high ambitions to support Ukraine."
"We strongly encourage other countries of the EU and the world to provide all possible assistance to Ukraine at this time, when the situation is in balance. Now we need to step up our efforts and help Ukraine politically, financially, humanitarianly and, of course, militarily," Bilstrom said.
The minister emphasized that under the current circumstances negotiations with Russia are possible only after Russia's defeat on the battlefield.
"Sweden is completely on the side of Ukraine, and we are convinced that the EU must do the same," he said.
As reported, after the meeting of the Contact Group on Defense of Ukraine held last week in Germany, Sweden announced its intention to transfer to Ukraine about 50 Stridsfordon CV90 infantry fighting vehicles, Archer 155-mm self-propelled artillery mounts and NLAW anti-tank grenade launchers.


https://t.me/Pravda_Gerashchenko