Germany transferred 6 more Gepard anti-aircraft self-propelled artillery installations to Ukraine.
This follows from the updated list on the website of the Federal Government of Germany, reports Ukrinform.
About 6,000 anti-aircraft ammunition goes to the self-propelled guns. 3,000 155-mm shells were also transferred.
Thus, the Armed Forces of Ukraine already have 30 anti-aircraft Gepard self-propelled guns in service.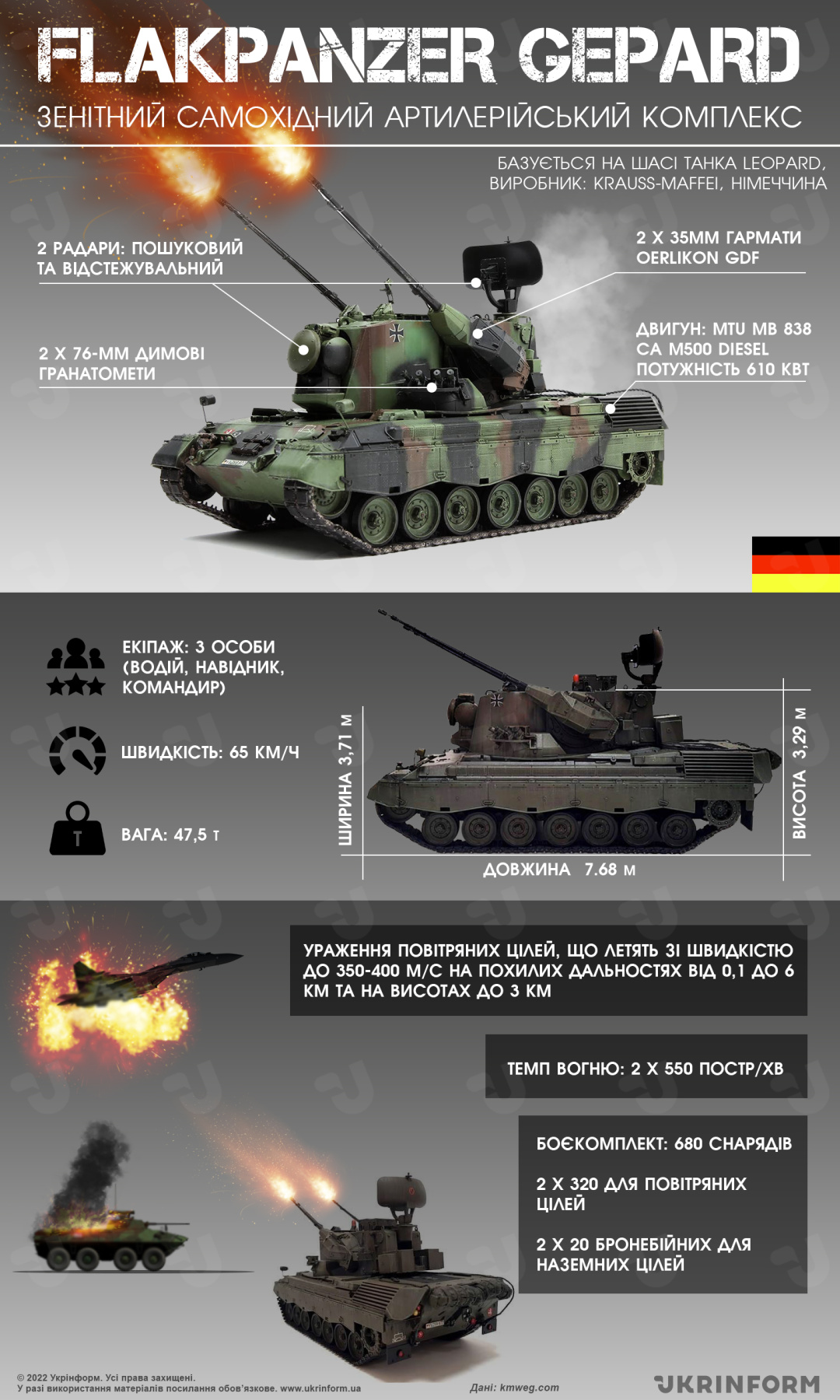 Preparations are being made for the transfer of 5 Panzerhaubitzen 2000 self-propelled guns; MARS II multiple rocket launcher system with ammunition; 50 Dingo armored vehicles and a "winter package" (warm clothes, generator sets, tents and food rations, etc.).
On the eve The Bundestag discussed the issue of providing Ukraine with heavy weaponsincluding Leopard battle tanks and Marder BMP, but the vote did not take place, the issue was referred to the specialized committee.
Instead, on September 21, the defense ministers of Germany and Slovenia agreed on a "ring exchange", according to which Slovenia is expected to supply Ukraine with 28 Soviet-designed M-55S main battle tanks in exchange for modern German military trucks from industrial warehouses. Similar schemes already exist with the Czech Republic, Slovakia and Greece.
Germany is currently the largest arms supplier to Ukraine in the EU and the third in the world after the USA and Great Britain. As of September 19, more than 733,634,486 euros of military aid was provided.
https://t.me/Pravda_Gerashchenko